AI chatbots: How IBM and UNSW are working together to solve industry problems
Graduates with skills to design and build virtual assistants like chatbots are in high demand as organisations increasingly turn to AI technology to solve business challenges
Businesses across all industries, from e-commerce and marketing to healthcare and finance, are increasingly turning to virtual assistants, such as chatbots, to improve their products and customer service. This trend is only expected to grow as more organisations adopt advances in Artificial Intelligence (AI) technologies. A report by customer service software company Zendesk shows the number of clients using its AI-powered chatbot has almost doubled over the past two years, with business-to-consumer companies driving 60 per cent of this change. Another report by Gartner predicts that by 2022, some 20 per cent of all customer service will be handled by these conversational technology-driven agents.
To address the growing demand for virtual assistants, one of the world's largest information technology and transformation companies, IBM, is working with UNSW Business School to create AI-powered chatbots that solve real-world problems for businesses. Since 2019, lecturer Dr Junbum Kwon, Master of Commerce Marketing Analytics Coordinator, has been working with IBM Garage Solutions Architect David Provest, to design the Product Analytics course (part of the Master of Commerce Marketing Analytics specialisation and the Bachelor of Commerce Marketing major) to give students the opportunity to use the latest IBM technology and create chatbots as part of their term project.
The collaboration started after Mr Provest met Dr Kwon at an AI industry event held by UNSW. Mr Provest explains: "We started discussing his passion for delivering an immersive education experience with AI for students." Realising their mutual interest, the pair decided to work together to engage graduates with industry and solve real-world business challenges by co-designing a course in which students could use human-centered design and consult with organisations to discover new business opportunities.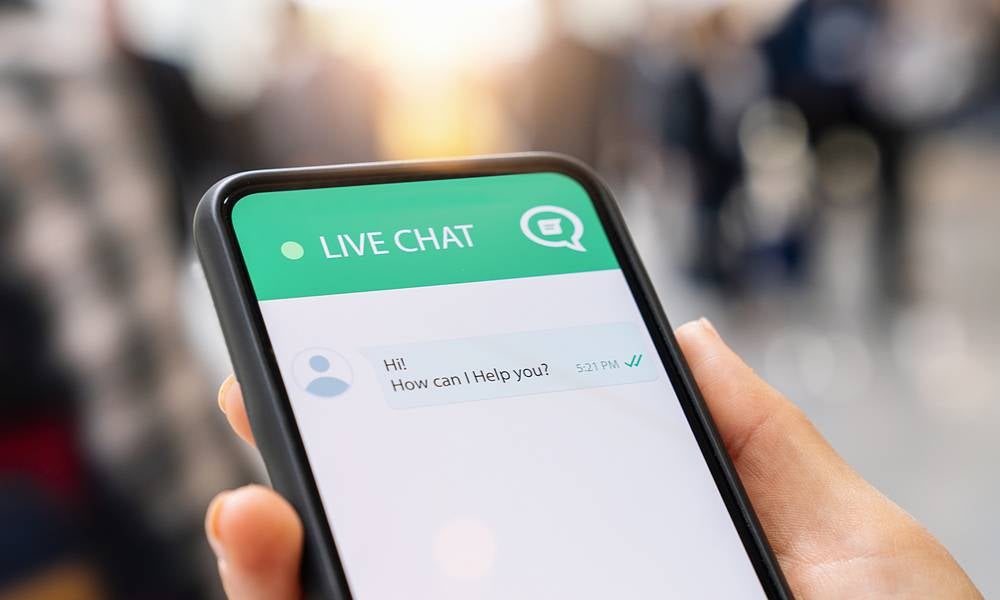 Preparing students for the future of customer service, marketing and sales
IBM is well known for its Watson Assistant, a conversational platform where AI provides answers to questions posed by users and even makes recommendations in natural, everyday language. It is a support system for customer services that uses AI and natural language processing to simulate conversations through messaging applications, websites, mobile apps and more, giving users accurate and relevant information.
So what does the partnership achieve? "The experiential industry-integrated learning has enabled students to use the latest and greatest of IBM's Watson AI technology on IBM Cloud to prototype, collaborate, learn and showcase business value quickly," explains Mr Provest.
In the chatbot projects to date, about 30 companies and non-profit organisations have offered about 50 different business challenges for students to work on. The projects have asked students to briefly outline the organisation's goal or mission, identify the business challenge, and to consider whether their organisation already has a chatbot or why it might need a new one (for better customer service or for selling products, for example). Finally, the students have to identify customers' needs using the enterprise design-thinking process before developing a chatbot.
Read more: How to avoid the ethical pitfalls of artificial intelligence and machine learning
To build the chatbots effectively, IBM offers UNSW students the use of its Watson Assistant platform and other digital platforms and helps students overcome any technical challenges along the way. Because all the tools are digitally available, international students have the ability to successfully collaborate with each other online from anywhere in the world.
Mr Provest says: "It's awesome to have students exposed to real business problems and receive guidance from industry experts. The tech industry is fast-changing, and the application of technology impact marketing and many other disciplines. We were inspired by the unique and creative solutions the students built within weeks."
While Dr Kwon says: "David Provest has been consulting many companies by providing AI solutions. He also has a high passion for collaborating with university students. He has explored the best option for university education by checking all available solutions across all IBM tools and eco-system."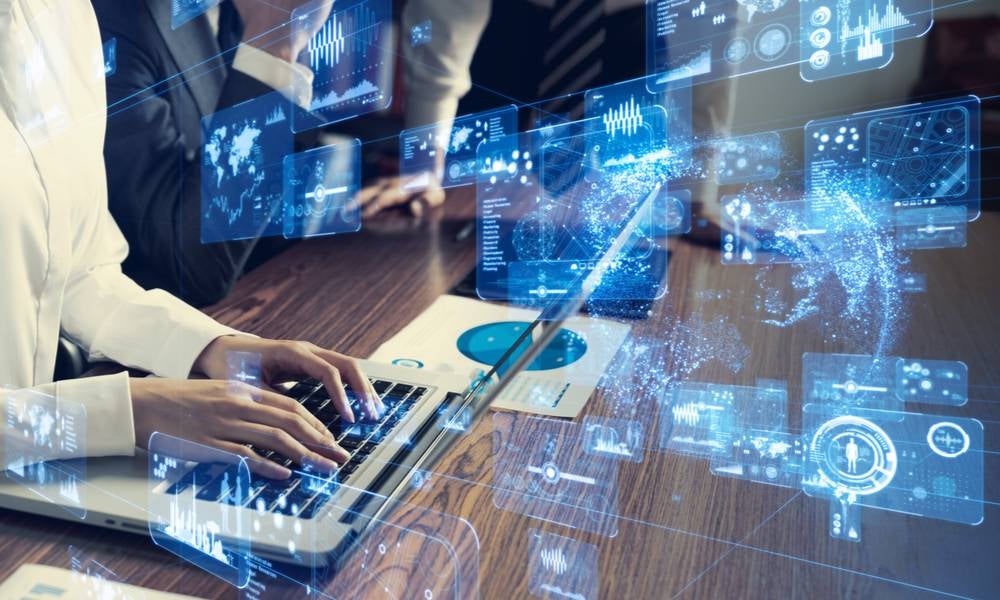 So why chatbots?
One of the aims of IBM Watson Assistant is to make virtual assistants accessible for non-programmers, such as business professionals and students. "Today and in the future, building virtual assistants is a career skill that is highly desired by both enterprise and start-ups in this increasingly AI-powered world," explains Mr Provest.
"Virtual assistants are becoming increasingly popular across all industries, including financial services, insurance and healthcare. Virtual assistants significantly reduce customer request processing and wait time compared to human assistants, which saves operating costs for businesses," continues Mr Provest. "AI and natural language processing allow virtual assistants to understand the customers' needs better and make more human-like conversation."
Dr Kwon adds: "By communicating with customers, chatbots aim to find customers' needs and recommend the best product for them. Because a chatbot is an automatic communication, companies can talk with an unlimited number of customers at any time. If their product is good and design chatbot communication effectively, even small companies can grow very quickly. In this way, chatbots will change the business paradigm. As all the companies have launched multiple social media, they will use multiple chatbots."
Read more: How COVID-19 has changed consumer trends forever
As well as business students, the project attracts many computer science and engineering students and other majors. This improves diversity across the course, as each group has different experiences skills across marketing, marketing and business analytics, finance, computer science and engineering, according to Dr Kwon. In addition, students can learn from their peers. For example, while business students are good at market analysis and presentation, computer science and engineering students tend to contribute to building chatbots more. This collaboration of diverse team members improve chatbots, which also works to benefit the organisations.
"The early application of chatbots was a customer service centre because they can serve customers' questions any time for 24 hours/7 days. But, as a chatbot gets smarter, the chatbot is then applied across marketing and sales processes. This year, many companies have offered lead generation and sales chatbot projects," continues Dr Kwon.
For example, students working with a company called Scale Nomad created a lead generation chatbot, which generally identifies potential customers, initiates their interest in products or services offered by the business and forms relationships. To date, 11 companies have expressed their interest in hiring student interns who worked for their chatbot projects during the past year. The following companies have also considered implementing the chatbots submitted by student groups: CarerNextDoor, Dataroo, Unicrowd, Net Nada, MUVi, Duplex Cleaning Machines, Ampel, and Impero and Better Life Property Group. About 40 students are also looking to take an internship opportunity to implement their proposed chatbots on their website or social media messenger. Once they complete the course, students gain IBM digital badges about chatbot and design-thinking to use on their Linked-in page, while teams with the best chatbots also win IBM Watson awards.
Read more: AI: what are the present and future opportunities for business leaders?
The value of industry engagement
Mr Provest and Dr Kwon have worked together to continuously improve the course content and have since witnessed an increase in student enrolments. "This year, we added both theory and practical application of AI recommendation models using low-code solutions to the course. This addition enables student teams to supercharge their virtual assistant experiences by recommending products and services," says Mr Provest, adding that students' feedback on the course collaboration highlighted their enjoyment of building with modern AI tooling to solve real-world business problems.
It is important that students have the ability to apply modern tools to solve real business problems because, with the continued advancement of AI and big data, the modern toolbox is quite complex, says Mr Provest. Unfortunately, universities don't always have all the tools internally. To overcome this, IBM has offers its digital tools, such as IBM Watson Assistant for building Chatbot, Node-RED for more straightforward design for chatbot communication, IBM Watson Studio for building recommendation models, and Mural for a design-thinking template for specifying customer needs. IBM also creates action plans, guest lecture videos and Q&A for the course as well.
"Industry engagement is crucial in developing the enterprise skills such as teamwork, effective communication and storytelling needed within the modern workforce. Building upon Bloom's Taxonomy, the learning model incorporates developing knowledge and then having students apply it to build virtual assistants and evaluate their assistants using A/B testing. This holistic approach to learning ensures that students are equipped with the necessary and desired employment-ready skills," concludes Mr Provest.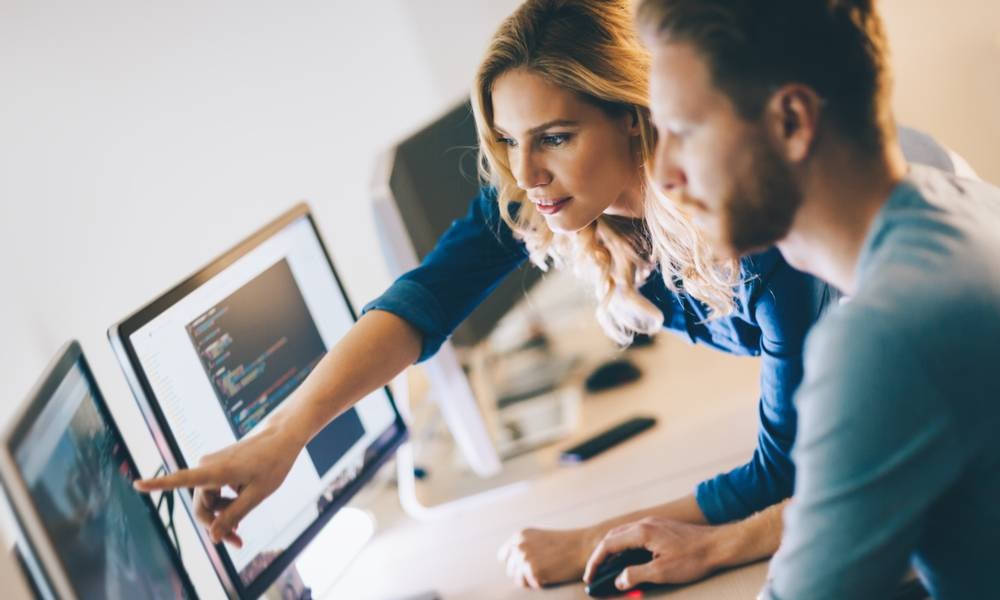 Also commenting on the partnership, UNSW Business School's Jack Cadeaux, Professor and Head of the School of Marketing, says university education enables developments in practice, not just training in basic entry-level skills to students. University education should also challenge lecturers and students to jointly develop knowledge that will be relevant across a diverse and changing range of possible future scenarios, he says.
"Not only will new employees be better suited to the work setting, but their performance and productivity will be enhanced as they continuously examine how to apply knowledge and gain new knowledge from practical applications," he explains.
But students gain several many benefits too. He continues: "In the short run, they better understand how their study relates to industry problems and needs, thus increasing their motivation to solidify their knowledge and master their skills. It also helps create a smoother if not seamless transition from study to work, rewarding them with a more competitive entry into their careers and a more successful career over time."