Xendit's Moses Lo: four tips for budding entrepreneurs
Success in the world of start-ups is a function of luck, work ethic and smarts, says Moses Lo, co-founder and CEO of Xendit
Xendit is a payment gateway that is fast changing how financial services and digital payments are delivered in Southeast Asia. Founded by Moses Lo, Tessa Wijaya, Juan Gonzalez, and Bo Chen initially as a Bitcoin remittance company based in Jakarta, Indonesia, in 2015, Xendit quickly gained momentum after pivoting to a payment service for SMEs and e-commerce start-ups to large enterprises. It also became the first Indonesian company to be accepted in the Y Combinator (YC) program – one of the best start-up accelerators in the world. 
"We're among the first five Southeast Asian companies that got into YC," said Moses Lo, CEO and co-founder of Xendit. However, six weeks into the three-month course, he realised Bitcoin remittance had no traction, so the company was forced to rethink its business strategy – a move that would result in Xendit achieving unicorn status in its last round of venture capital funding in September 2021. 
Raised in a family of entrepreneurs, Mr Lo has an impressive educational and career history. In 2006 he won an ISTM Co-op scholarship to study a Bachelor of Commerce in Information Systems Management with First Class Honours from UNSW Business School, which he completed in 2010. He then completed a Master of Business Administration at the University of California, Berkeley. Before starting Xendit, he worked at companies including Amazon and Boston Consulting Group. In 2016, he was named on the Forbes 30 under 30 list, and today spends his time working between Jakarta and Silicon Valley.
Mr Lo was recently interviewed by Marina Go, non-executive director at Energy Australia and a UNSW AGSM MBA Alumna, for the 49th Meet the CEO. In 2020, Mr Lo was awarded the UNSW Alumni Award for innovation and entrepreneurship. As the first founder (and the first founder of a unicorn company) to be featured on the Meet the CEO guest list, Xendit's Mr Lo is also the UNSW Business School graduate to be invited to share the details of his experience as an internationally based successful entrepreneur. 
1. Product market fit: build something people want
Mr Lo said he is passionate about improving the payment infrastructure in Indonesia and across Southeast Asia by providing innovative payment solutions. But how did that idea turn into millions in venture capital funding? The single best piece of advice Mr Lo said he had ever been given was simple but extremely valuable: build something people want. 
"And I think we [Xendit] were solving a different and unique problem to the region," he said. "The opportunity was real and something that not many people wanted to do." So the goal was always to solve a unique problem in Southeast Asia instead of the US, where competitors might already have solutions in the market. "Before we arrived, there was no way for dispersing money at scale," he said. "Suddenly, with us, we had a customer who onboarded 100,000 merchants in one weekend." 
"Success – however, you want to define that – is some function of luck, work ethic and smarts"

Moses Lo, Co-founder and CEO, Xendit
But starting a business in Southeast Asia also had other advantages on a personal front. "It's as simple as wanting to go back to [my] roots and build something that improves this part of the world," said Mr Lo. "Selfishly, I also love the food, so I just want to be able to eat good food all the time." 
As a relative newcomer to the financial payments market, Xendit has also survived its fair share of challenges. "In March 2020 [at the start of COVID-19], our business dropped something like 80-90 per cent overnight," said Mr Lo, who explained COVID-19 subsequently proved to be another pivotal moment. "You give up, or you cry and work harder," said Mr Lo. "I went back into the weeds; we had to come back. We found a whole bunch of new customers. And within nine months, we were back to all-time highs. And from there, we've grown another 20 per cent on average for the last 18 months."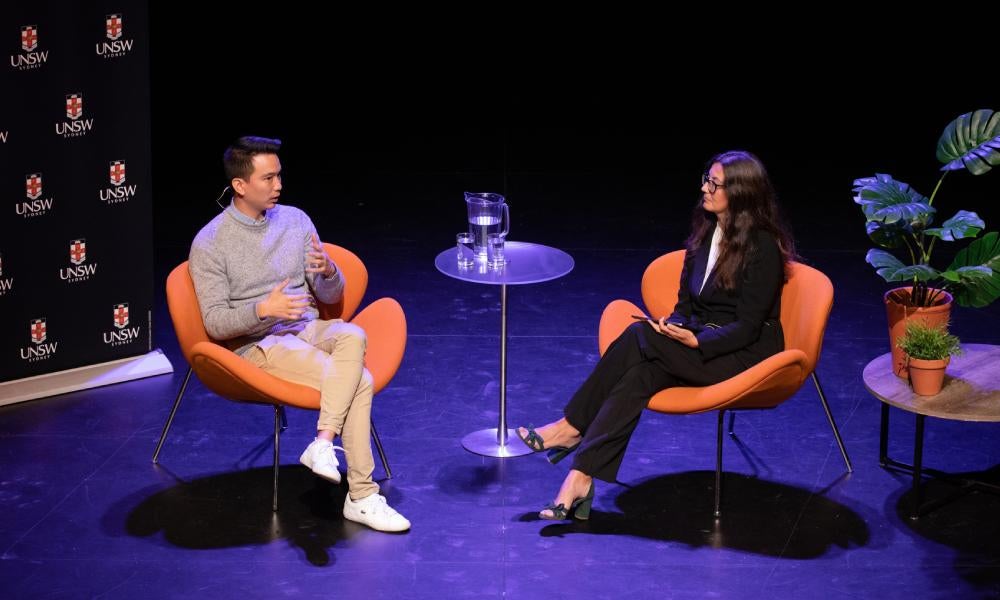 2. Embrace what makes your start-up unique
The past five years have seen many students from Southeast Asia studying overseas, immigrating, and then returning home and copying the business models being used overseas. But Mr Lo said that trend is about to change in a big way. "I think the next batch of billion-dollar companies are ones that build tech and businesses that can't exist anywhere else," said Mr Lo, who gave the example of Alipay and WeChat in China: "they didn't copy anyone; they built something that didn't exist and is now being copied around the world." 
Xendit's business model also helped Mr Lo and his team attract top developer and other talent, even competing with the likes of Google and Facebook. To do this, they chose to do something decidedly different – they hired groups of friends rather than individuals. 
"So we were three people. We went to the technology school that produced devs [developers]. We said, 'Okay, we can't pay you as much, but we will hire the group of you as friends, and you get to work with your friends, and we will teach you to code like Berkeley taught us to code.' We gave 12 offers at once and thought maybe two would take it. But all 12 replied, and they all said yes. So we went from a three-person team to a 15-person team overnight. And then we kept playing out that strategy," he said. 
According to LinkedIn and Glassdoor, Xendit has more than 800 employees and one of the lowest regrettable turnover rates of any tech company in Southeast Asia. "We've done a fairly good job of retention, and that, I think, that has been a lot about culture," he said. 
Read more: Why Southeast Asia is the next hotspot for fintech
3. Don't micromanage: set your organisation's culture then let your people run
Early in his career, Mr Lo realised that he would never thrive in an organisation with politics. "I decided that if I were ever to start something one day, I wanted the little girl or guy to be seen the same way that someone loud is, and I wanted to delete politics as best I could. But, I also wanted to wake up and just love going to work," he said. 
With that mindset, he set out to discover how successful FinTech founders built their organisations. He found three helpful insights for entrepreneurs. The first was that organisational culture is an extension of the company's founder or co-founders. "The second is culture is who you hire, who you fire, what you punish, and what you incentivise," he said. "The third I like is by Brian Chesky, Airbnb, he said: 'Culture's the operating system of the company.' 
"And those, to me, are all extremely actionable things that I can do every single day in the way I make decisions, in the way we build processes, in the way we build tools and products – which makes it very real for us and means we can scale culture across the organisation," he said. 
To achieve this, he instilled the philosophy of servant leadership. "Bring in the right people, and make sure they work together well. And then let them run because they know how to do this better than you," he said. "I always hated when I was micromanaged. I always say, 'Okay, you go run. If you don't hit your numbers, then we'll have a conversation. But otherwise, go run.' And so, I think that leadership philosophy has been to bring in the right folks, set the right culture, but let them run and get out the way."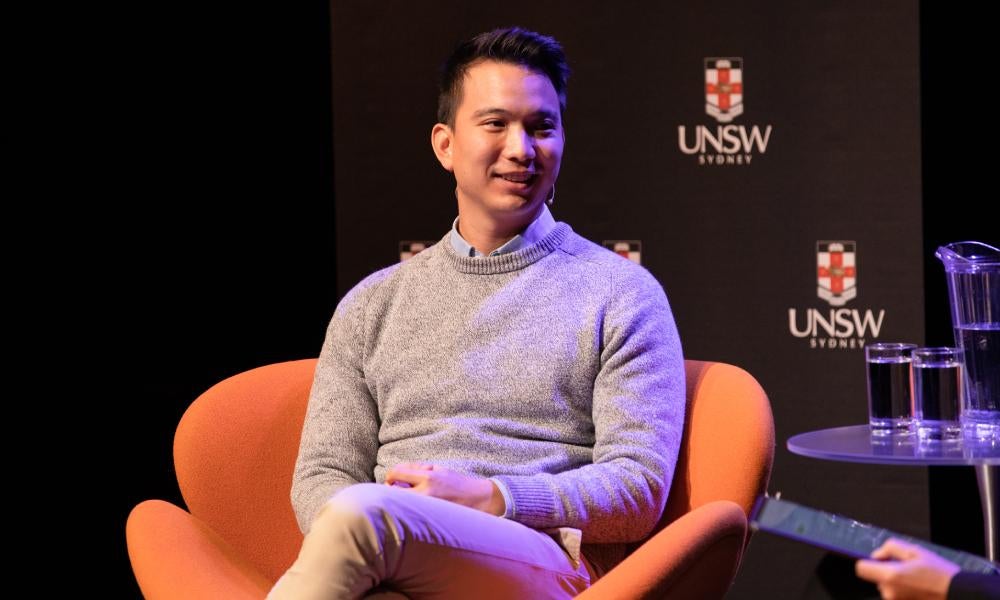 4. A strong work ethic increases the probability of success
To help grow his network, Mr Lo worked hard at building connections and interest in his business from wherever he could find. "All I did was cold email 100 people with Indonesian-sounding names at Berkeley [some turned out to be from the Philippines]… four people replied, and two people met up for coffee. One introduced me to a roommate, who introduced me to his dad, who then introduced me to a cadre of folks. You build an exponential network... and that's how I know everyone I know today," he said. 
So there is no magic bullet for success – just simple, hard work. Through this network, Xendit managed to enter the market at the right time and then became number one. "So it's been building exactly what customers want, knowing that there's a rising tide that will raise us as we go," he said. 
"Success – however, you want to define that – is some function of luck, work ethic and smarts," he said. But the nature of luck, he said, is often out of our control. It can boil down to privilege, location, and many different factors. "But work ethic is 100 per cent within my control," said Mr Lo.  
Subscribe to BusinessThink for the latest research, analysis and insights from UNSW Business School
"I've tried not to compare myself to other founders or people who might be more or less successful because luck is so much a part of the game. And this is what I love," he said. 
"I was just speaking to a founder in India who built a 100-million-dollar business in revenue, and the way he put it was: luck is if you try once and it works out. But, if you work really hard and try lots of times, it becomes a probability," he said. 
"I think timing is part of luck, and luck is part of success. But by work ethic, you increase the probability that luck is in your favour. So it doesn't matter if it's lucky or not because you don't control that, but what you do control is the work ethic." 
The full Meet the CEO event hosted by UNSW Business School is available online. Main image credit: Xendit