Matthew Longland: Transforming Sydney Trains for sustainability
Public transport plays a vital role in shaping cities, contributing to their overall productivity, liveability, and sustainability, explains Sydney Trains Chief Executive Matthew Longland
To tackle the threat of climate change, Australian cities require a well-developed public transport system to decrease the reliance on cars while increasing accessibility to education, employment, and recreation opportunities. With a population of some five million people, Sydney is already feeling the pressures of growth, and that number is is expected to hit six million over the next decade. Improved public transport is needed to enhance Sydney's liveability and sustainability.
By creating more reliable and efficient public transport options, Sydney can reduce congestion and travel times, benefiting productivity and overall traffic flow, which is also better for the environment, said Matthew Longland, Chief Executive of Sydney Trains. Speaking at a recent AGSM Director's Lunch hosted by Professor Nick Wailes, Senior Deputy Dean and Director AGSM @ UNSW Business School, Mr Longland, AGSM at UNSW Business School MBA graduate, shared his insights on the significance of efficient and effective transport systems in creating thriving urban environments.
Read more: Building a greener future: how Lendlease manages sustainability
Transport as a catalyst for sustainable change
Expressing his excitement about the future role of transport in creating productive, liveable, and sustainable cities, Mr Longland said he is driven by a belief in the transformative power of public transport to drive progress in sustainability. "For me, transport investment sits neatly with my agenda and values around delivering public good and stronger communities, that's what drives my thinking. We move more than a million people around Sydney daily, and what we deliver makes a difference," he said.
Since his appointment in 2021, Mr Longland has used his passion for transport to focus on areas like decarbonisation, AI, and other technological advancements to make Sydney's trains safer, more reliable and more sustainable. "The reality is that in the rapidly changing environment, we're in, we need to think differently about how we improve performance for our operations, but also in terms of sustainability, for our own sake and the sake of those that follow us," he said.
But there are still challenges to Sydney becoming a greener city. For one, the city needs higher density development around major transport stations instead of relying so heavily on greenfield development on the city outskirts, emphasising the importance of accessibility and connectivity in building communities, explained Mr Longland. "How do you encourage higher density development in areas that are highly accessible around major train stations and other transport nodes?" he said. This question will become increasingly pertinent for policymakers as the record transport investment continues in Sydney.
With a growing population, efficient land use, affordable housing and a reduction in car dependency are key areas for the government. "I know some of the progressive local governments in cities around Australia have already done work around repurposing road space to create safe and connected bike networks," he said.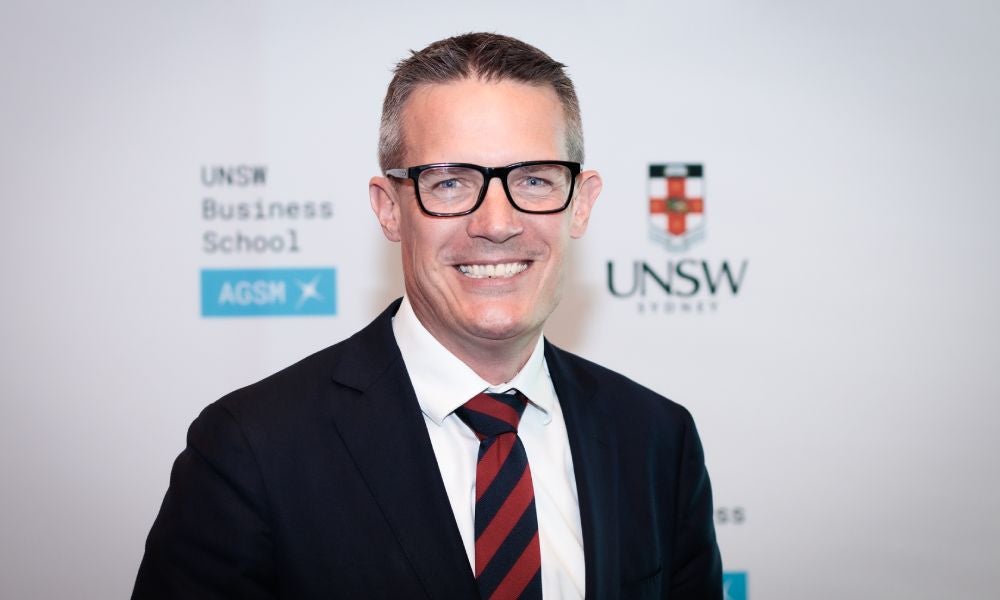 How can technology increase safety and sustainability?
As an advocate for 'active transport', such as riding a bike or walking, Mr Longland said there is excellent potential in Sydney to adopt some of the strategies implemented in other cities, like London, to reduce the reliance on cars and reduce carbon emissions.
"I was in London recently and what they've done around bikes is phenomenal. In a large city like Sydney and some of our other major cities in Australia, there are opportunities to focus on some of the things that have worked well elsewhere," he said.
"There are some really exciting things happening in active transport. Over the past few years, active transport has provided opportunities for local environmental benefits, but also improved personal health and connected people with their local communities," he added.
Significantly, Mr Longland emphasised the importance of collaboration across a large organisation like Sydney Trains and the need to leverage best practice across the transport sector. "As a large operator, we have the ability to influence the way that others do things and drive greater benefits from the scale of our investment. It's not like a bolt-on, extra thing to do anymore. Sustainability has become a core part of how we operate."
Read more: How will Australia transition to renewable energy?
Sydney Trains and NSW TrainLink account for around 1.3 per cent of the state's electricity consumption. Any reductions in energy would significantly impact the state's overall carbon emissions. "Sydney Trains is the third largest electricity consumer in New South Wales, a really significant consumer of electricity through all the trains that we operate," said Mr Longland.
Under his leadership, Sydney Trains has committed to sustainability and environmental stewardship, taking significant steps to offset its electricity consumption and fully offset its emissions, becoming the first railway in Australia and New Zealand to move to offset its electricity consumption.
"We've moved to fully offset our emissions as a first step. The second step is to use that offset to link directly to investments in alternative energy," he said. "We're also doing a lot of work around how we can operate trains more efficiently and embed new processes in our engineering and maintenance tasks. We've adjusted the set points of air conditioning and heating/ventilation onboard our Waratah fleet of trains to generate greater energy efficiency, whilst not impacting the comfort of customers."
"Of all the big, wicked challenges that we're dealing with, the decarbonisation of cities is probably right up there. We need to improve our performance in terms of sustainability for our own sake and the sake of those that follow us," he added.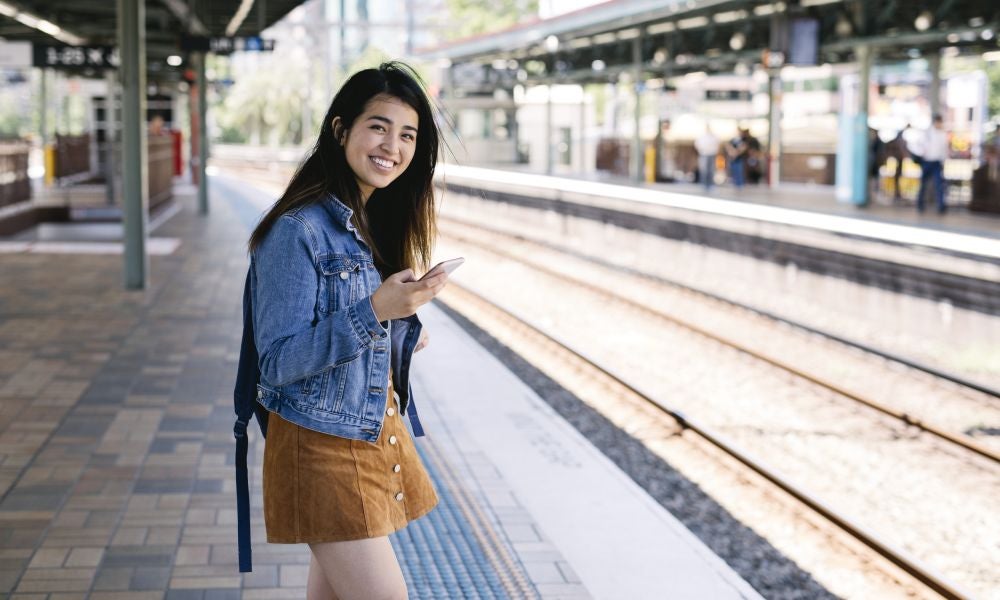 Adaptive leadership and embracing change
To achieve this, collaboration between manufacturers, operators, and delivery partners will be crucial in bringing innovative ideas to the table. But the role of technology extends beyond sustainability to include reliability and public safety. For example, Mr Longland spoke about the role of artificial intelligence (AI) systems that have been employed across Sydney Trains to help prevent self-harm incidents and enhance rail safety. "We've started using algorithms in our systems that can help prevent self-harm on the network, by modelling customers' behaviour on platforms through our CCTV camera network." he said.
By analysing customer behaviour through camera networks, he said AI algorithms could identify individuals who might be susceptible to engaging in self-harm actions. This would allow station staff to intervene and help, effectively breaking their thought cycle and potentially preventing such incidents.
While this type of work is still in its experimental phase, he said it was important to adopt new ways of examining predictive behaviours that can aid public safety and potentially save lives.
Read more: Four reasons organisations need an adaptive approach to leadership
Drawing from his extensive experience across various senior executive roles within the transport industry, including urban planning, project delivery, investment programs, policy development, operations, and public transport delivery, Mr Longland emphasised the importance of adaptability. "A lot of the challenges we deal with in leadership, they're not simple things that have a simple fix. You need to engage, you need to listen and you need to understand perspectives through collaborating," he said.
From navigating complex issues like sustainability and managing the pace of technological change, Mr Longland said adaptability has been crucial to his success as a leader. He explained that effective leadership requires collaboration, problem-solving, and effective communication, from navigating market disruption to significant events and service disruptions.
"Being adaptable has also helped me navigate the impact of external factors such as COVID-19 and extreme weather events on transport operations," he said.
Finally, he advised people to embrace change, even if it means following a non-linear career path, which he said has been key to his success as a leader navigating a very uncertain time for the transport sector. "Rather than a straight-line career plan, it's more about thinking about where you're at now, where you can add value and where you want to be in your next job," he said.
Subscribe to BusinessThink for the latest research, analysis and insights from UNSW Business School
Continuous learning and good mentorship are keys to a long and successful career, and he urged people to ask for support if they need it. "I've been a mentee and a mentor on programs, I've had a coach and I've had some excellent role models. My best advice is that if you see someone you admire, through what they've achieved or the way they do things, don't be shy about it. If you think they can they help you develop those sorts of skills yourself, ask for their help in your career?" he said.
By prioritising sustainability, embracing technology, and fostering collaboration, Mr Longland said he is actively working towards creating a greener and more liveable city, while emphasising the importance of adaptable leadership in navigating complex social, economic and climate-related challenges.