Building a greener future: how Lendlease manages sustainability
Lendlease's sustainability framework covers a range of environmental and social impact focus areas that are core to its business operations
In an era of increased environmental awareness and a pressing need for more sustainable practices, Lendlease, a multinational investment management, development and construction company, is helping to drive positive change through a range of strategies and practices that are central to its business operations.
Recently, UNSW Business School spoke with Ann Austin, Head of Sustainability at Lendlease Australia, who shed light on the company's robust sustainability framework and its focus on climate action and other critical trends in the field. From reducing embodied carbon to biodiversity enhancement and fostering social impact through workforce participation, she explained how Lendlease is setting ambitious targets and implementing innovative strategies to pave the way for a greener and more sustainable future.
Ms Austin, who has over 20 years of experience across sustainability, discussed several industry challenges, such as the need to educate employees on the technical difficulties associated with achieving net zero carbon emissions and the role data analytics play in addressing these issues.
"We're seeing quite significant expectations from customers around things like workforce participation, using procurement [for example] as a social lever to try and address social imbalance has come through loud and strong," said Ms Austin.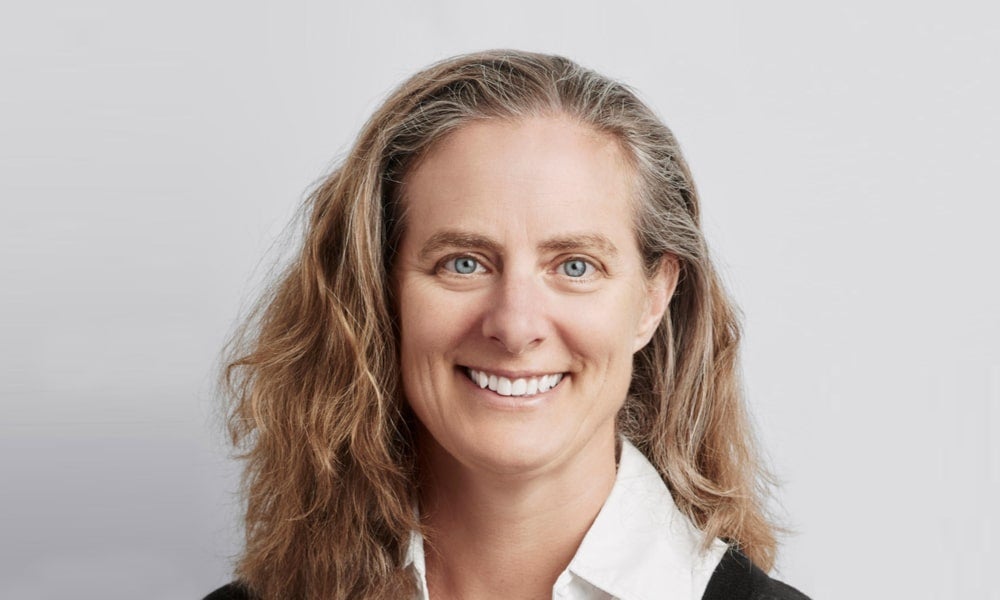 Mission zero: how Lendlease is reducing embodied carbon
Lendlease has set ambitious carbon targets to be net zero (scopes 1 and 2) by 2025 and achieve absolute zero emissions (all scopes) by 2040. To support these targets, it has implemented various strategies and plans as part of 'Mission Zero Roadmaps', including fossil fuel-free construction alternatives. Its sustainability targets are among the most ambitious in the global property space.
Ms Austin explained: "We've got several things like fossil fuel-free construction pilots running where, with our partners, we have imported for the first time into Australia the product called renewable diesel, which is an alternative to mineral diesel that produces up to 90 per cent fewer emissions, is an absolute game changer."
According to Ms Austin, Lendlease prioritises reducing greenhouse gas emissions and is focused on electrification (all initiated developments since 2023 are fully electric). They have also implemented measures like removing gas supply to new communities, providing rebates for energy-efficient appliances, and establishing community batteries for residents with solar panels.
Embodied carbon, which refers to the emissions associated with producing building materials like cement, steel, glass, and aluminium, is a significant concern in the construction industry. Lendlease has recognised the importance of reducing embodied carbon and is actively working on developing tools to measure and disclose embodied carbon as part of working towards its absolute zero target.
"We've set low embodied carbon guides for our teams to try and reduce the carbon from building materials manufacture, which is an enormous challenge. Ten per cent of the world's emissions are from embodied carbon, and for us as Lendlease, over 80 per cent of our typical emissions are from embodied carbon."
Read more: Digital sustainability: technology solutions to climate change
Disclosures and the need for centralised carbon data portals
According to Scientia Professor Shan Pan, AGSM Scholar and Deputy Head of School (Research) in the School of Information Systems and Technology Management at UNSW Business School, many organisations are still in the early stages of developing and implementing sustainable practices and strategies, but recognise that ESG is increasingly important for long-term success and sustainability.
Professor Pan acknowledged several challenges and barriers to implementing ESG practices, including cost, limited knowledge or expertise, regulatory constraints, and competing priorities. Specific industries could face unique ESG challenges due to the complexity of their operations, particularly those with intricate supply chains. On the other hand, some industries may have greater flexibility in implementing ESG practices than others. 
Ms Austin also said there is an inextricable link between technology, digital transformation, and sustainability in the construction industry. Digital technology, she explained, can act as an enabler for addressing environmental concerns and carbon emissions.
For example, integrating carbon calculators into cost-planning tools allows for considering the ecological impact in crucial decision-making processes. "Digital technology is a potential enabler for us being able to use digital tools to support good design decisions. Those sorts of tools are going to be essential for us in the future," she said.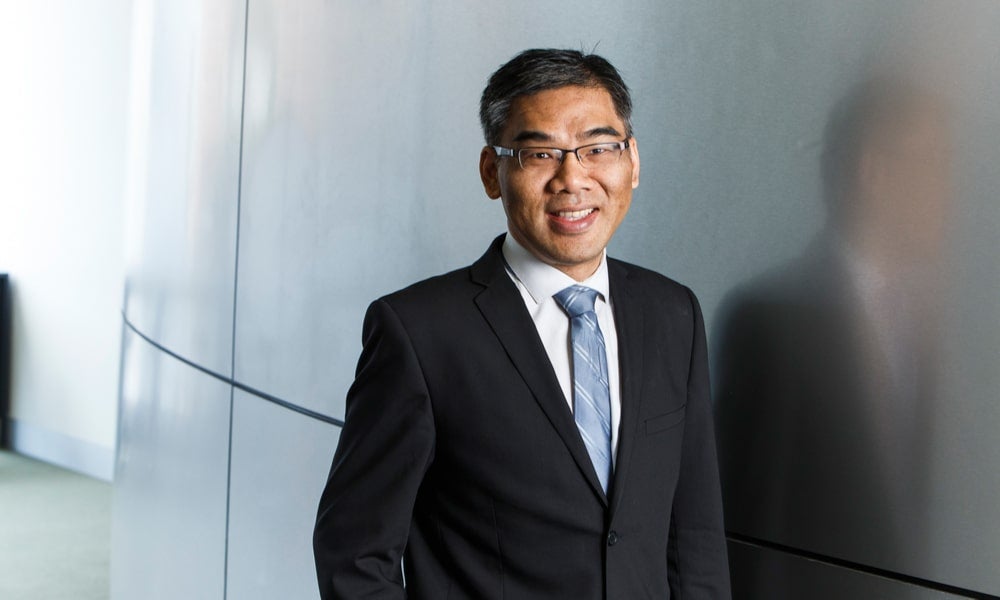 There is also a growing need for common digital platforms in the property and construction sectors, like the one used in the automotive industry, where Ms Austin said manufacturers can access centralised data on materials and calculate the carbon footprint of their products. "We're seeing the World Building Council for Sustainable Development start to look at setting up portals to provide access to supplier carbon data, so that you can use this information for your own decision-making," she said.
"We're seeing more and more government clients set embodied carbon reduction targets as well as NABERS creating an embodied carbon disclosure tool. Having a single NABERS tool is going to be quite pivotal. It will be the beginning of an expectation to disclose your embodied carbon footprint and being asked to reduce it."
She also suggested that more digital tools would help track building occupancy and optimise space utilisation, leading to resource and carbon savings.
Biodiversity impact measurement and disclosure is also gaining attention as an essential sustainability issue. There is an ongoing debate on measuring biodiversity loss or gain, and initiatives like the Task Force for Nature-related Financial Disclosure are working on frameworks for disclosing nature impacts, explained Ms Austin. In addition, she said awareness of the biodiversity crisis is increasing, and there is media attention and political interest in protecting biodiversity areas.
"We're seeing lots of debate about, again, how you might measure biodiversity loss or gain. There's a huge focus on that coming through and the understanding that something needs change in that space is really loud," she said.
Learn more: UNSW Sydney's Digital Sustainability Knowledge Hub
How digital sustainability closes the gap
According to Professor Pan, ESG data can be analysed using analytics and artificial intelligence (AI) technologies to generate actionable insights, and these insights can help identify areas for improvement and monitor progress toward ESG goals, he said.
In this way, practicing digital sustainability can help to address gaps in ESG disclosure, which would help support organisations' overall sustainability goals. For example, it can help collect and analyse data on environmental impact, social programs, and governance practices.
"Digital sustainability tools can produce more comprehensive and transparent sustainability reports, including integrated reports that combine financial and non-financial information," said Professor Pan.
Digital sustainability tools can also help improve supply chain management by facilitating stakeholder engagement and collaboration while encouraging innovation and efficiency and enhancing the transparency and accountability of ESG performance in the community. "Recognising the significance of digital sustainability is crucial for executives, boards, and investors as it can drive organisations towards long-term success and sustainability," he said.
Subscribe to BusinessThink for the latest research, analysis and insights from UNSW Business School
"Digital sustainability can help organisations address the gaps in ESG performance by improving data collection, stakeholder engagement, innovation, efficiency, and transparency." For example, UNSW Sydney's Digital Sustainability Knowledge Hub, which Professor Pan and his team lead, aims to create sustainability intelligence systems based on evidence to assist organisations in achieving their ESG goals.
"These systems provide a data-driven approach to ESG management, facilitating goal setting and tracking, risk management, stakeholder engagement, innovation, and efficiency," he said.
Specifically, the Digital Sustainability Knowledge Hub has developed S2, a sustainability intelligence system that monitors the ESG disclosure performance of ASX's top 100 companies. "S2 is currently deployed to power multi-framework ESG performance analysis in collaboration with several commercial organisations and research centres," said Professor Pan.
The UNSW Digital Sustainability Knowledge Hub provides research solutions in digital sustainability to assist organisations in improving ESG outcomes and communities in deploying future-ready digital technologies. For more information, please contact Professor Pan directly.