How has Airbnb's "live and work anywhere" policy really worked?
Professor, Senior Deputy Dean (External Engagement) and Director AGSM
Download The AGSM Business of Leadership podcast today on your favourite podcast platform.
Organisations have struggled to adapt to workplace change in recent times, but Airbnb is one company that has successfully adopted a "live and work from anywhere" policy 
As organisations shifted to a work-from-home model through the COVID-19 pandemic, it quickly became clear that not everyone needs to work in person from the office. While business leaders had no choice at the time but to rely on remote working strategies and technology, for many organisations, it ended up being a successful (if forced) experiment.
Today, there are well-documented upsides to remote working. One two-year survey of more than 800,000 employees, for example, found the shift to working remotely during the pandemic boosted worker productivity by 6 per cent on average. In addition, many companies have benefited from access to a wider talent pool with the shift to remote working, and this has provided a boost to their talent management strategies.
So if we are seeing a wider acceptance of remote and hybrid working, how can companies maintain a strong, positive culture for their staff? This was the topic of conversation on a recent Business of Leadership podcast episode, How to build a culture that attracts and retains talented staff, in which Professor Nick Wailes, Senior Deputy Dean and Director of AGSM @ UNSW Business School spoke with Susan Wheeldon, Airbnb's Country Manager for Australia and New Zealand and AGSM MBA together with Will Felps, an Associate Professor at the School of Management and Governance at UNSW Business School.
Appearing on the second episode in The Business of Work podcast series, they discussed Airbnb's motivations for embracing a "work from anywhere policy" and how other companies can build a culture that both motivates and retains talented employees.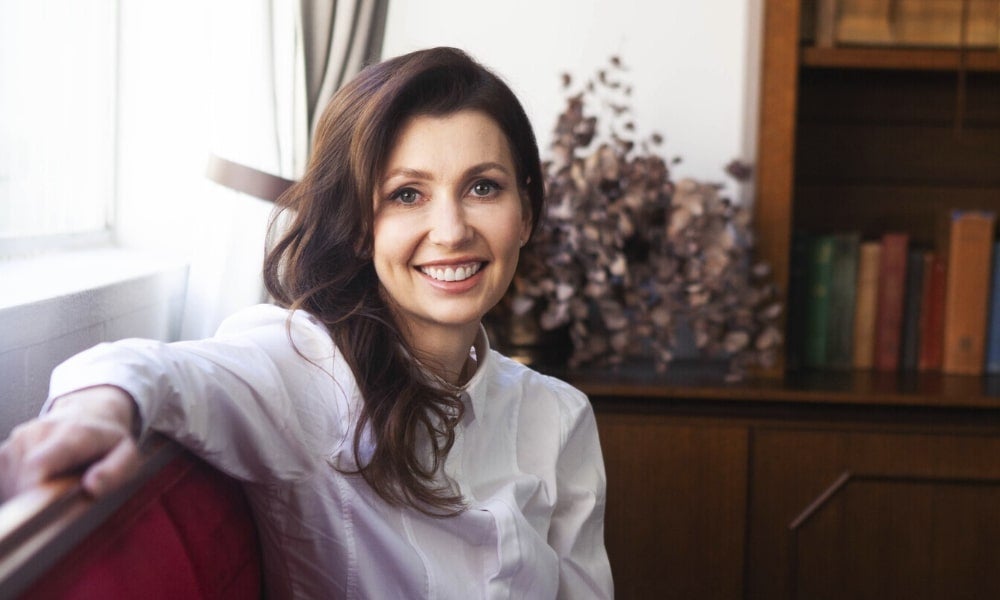 Airbnb, remote working and productivity
In April 2022, Airbnb co-founder and CEO Brian Chesky sent an email to all employees announcing the company was adopting what it called the "live and work anywhere" policy, which allows employees to work from home or the office and move anywhere in the country they work in (without a change to their compensation), while providing them with the flexibility to travel and work around the world. This policy was bookended by a couple of other requirements, including one to meet up regularly for company gatherings while continuing to work in a highly coordinated way.
Airbnb did its homework before announcing this policy, according to Ms Wheeldon, who shared on the podcast that a careful analysis of productivity pre-COVID (when employees were working in the office) and post-COVID (when employees were working 100 per cent remotely) revealed that productivity remained the same: "it was obvious that this was a way it could work," she said.
Almost one year into the policy, she said both the company and employees have adapted well and productivity remains high. Airbnb conducts an annual engagement survey and Ms Wheeldon said feedback from employees is very positive.
"Just in conversations with the team, the fact that if you're a Sydney-sider or in fact any capital city, you can choose to go and live somewhere where housing is more affordable or you can choose to go and live closer to your family to help you out with childcare – that fundamentally changes your ability to focus at work. It fundamentally changes your ability to get more productivity in how you choose to work," she said.
Read more: The work of making hybrid work, work
"We see that people are just really enjoying actually having the choice. And I think it's the choice that is what makes it so valuable. So, if you are getting work done on your house, then great, you want to come into the office and avoid any of the jackhammering at home, you've got the option to do that. So, I think it just means you get far more productivity because no-one is forced to work in an environment that they do not want to be in."
Academic research supports Airbnb's experience with its "live and work anywhere" policy and productivity, according to A/Prof. Felps. "There's a good amount of research that has shown that remote employees are in general more productive. And a lot of times this COVID-19 phenomenon actually provided a natural experiment to see," said A/Prof. Felps, who added that Airbnb's experience is consistent with many other companies that measured productivity before and after COVID.
"What happened? In most cases, the people who moved to remote working were more productive and more satisfied. [But] they were also more stressed, so that's kind of interesting," he said. "They were more satisfied, but they were at the same time more stressed. So, it's not that they're relaxed and being lazy at home, watching TikTok or Netflix. They're focused."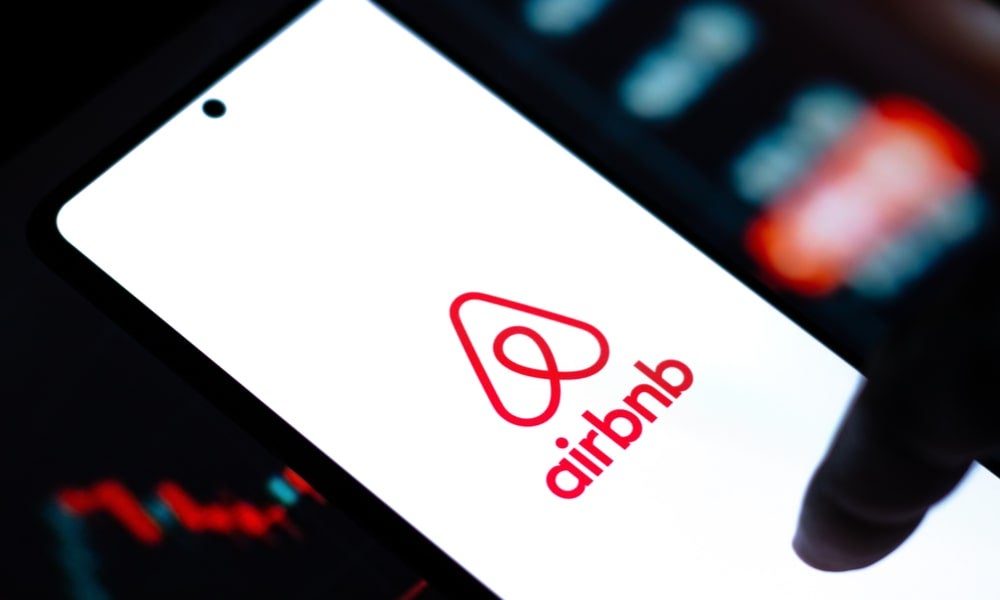 Talent management in a remote working world
The move to a "live and work anywhere" policy was not only received well internally by existing Airbnb staff, but what surprised the company more was the response externally. "Just over a million people in the first week hit our careers page on Airbnb. So, it goes to show that it was a popular programme, and one that will be interesting to see how many other tech companies follow suit and continue to do that," said Ms Wheeldon.
The policy has also had a flow-on impact on Airbnb's talent management, with an increase in the effectiveness of both attraction and retention strategies. Ms Wheeldon pointed out the "illogical assumption" that all talented people live in a capital city in which a company is headquartered, and a more logical (and sensible) approach is simply to "get the best person for the job".
"And if that means you're in a tiny country town, as long as you've got a decent Wi-Fi signal, you're welcome to work with us. And I think that has helped us to find some extraordinary people. It's also helped us to retain extraordinary people," said Ms Wheeldon, who gave the example of a lawyer who said that, in the past, it simply would not have been possible for him to leave his regional country hometown he grew up in where he now lives with his family – while working in a full-time professional role for a company such as Airbnb.
"The gains to that are extraordinary," she said. "That also certainly helps us to attract and to retain really, strong talent."
Read more: Managing the micromanager in a new world of hybrid work
Under the third provision (flexibility to travel and work around the world) of Airbnb's policy, employees can live and work in more than 170 countries for up to 90 days, and this is particularly attractive to the digital nomad workforce.
However, cross-border working arrangements can be complex when it comes to tax and visas, and Ms Wheeldon said Airbnb is "open-sourcing" a solution to these issues. "We're partnering with over 20 countries to offer remote work visas, and there are obviously more in the works. And all of that is about saying 'if you can set it up for us, then other companies can use that as well.' And then you really allow that digital nomad piece to take off," she said.
Innovation and creativity
A common concern among organisational leaders is how remote and hybrid working affect innovation and creativity. A/Prof. Felps has conducted a significant amount of research on the effectiveness of virtual working and leading remote work teams. In a face-to-face work context he explained that there are often spontaneous interactions that help generate and facilitate innovation, but coordinating this process in a virtual world requires more structure, intention and planning.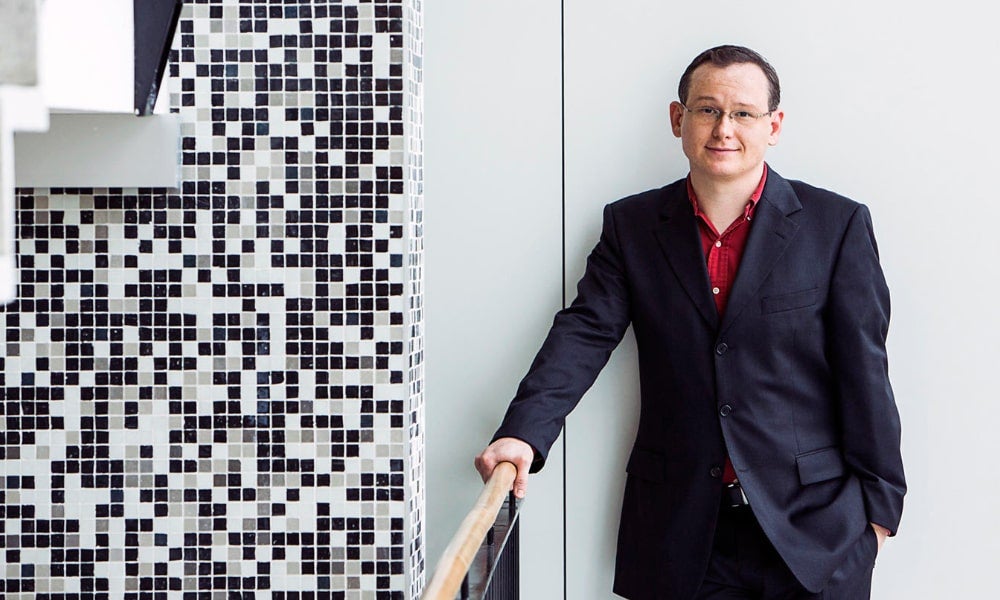 "You can't rely on the water cooler conversations or dropping by someone's office to make things happen," said A/Prof. Felps, who explained that structure doesn't necessarily mean top-down plans for how to manage everything. "I think sometimes you need to structure for spontaneity. So, if we're talking about how people are going to come up with ideas, that oftentimes historically has happened through conversations around the water cooler or over lunch. If you're not having those water cooler conversations, well then you need to basically use some technology to allow for spontaneous non-directed conversations."
He gave the example of platforms that allow employees to interact with a variety of different people somewhat spontaneously. "For example, in my class we used something called Two Can, [in which] you need to plan for that spontaneity to be able to emerge in a way that you didn't before. So, I guess I would say you absolutely still need the spontaneity, but you have to plan for it," he said.
Ms Wheeldon echoed A/Prof. Felps' perspective and explained it is important to plan for spontaneous innovation with remote working arrangements. Airbnb, for example, convenes "AIRfinity groups" in which employees from across the company are supported through "African-American", "Latinx", "women in tech", veterans and parent groups, for example.
Subscribe to BusinessThink for the latest research, analysis and insights from UNSW Business School
"These groups bring cross-functional teams together, so you get to work with people that you might not normally. And just through those types of things you end up having conversations about what you're working on and what other things are happening," she said.
Ms Wheeldon explained it has also been important to discuss what is happening from a work perspective across every function and be open about what information is shared within the Airbnb "all hands" meetings. While this requires "a real element of trust", Ms Wheeldon said the payoff has been worthwhile: "people can understand and go, 'Oh, hang on, you said you're working on that product. That sounds very similar to this other thing that I'd like to do over here. Can we connect offline and chat about that?"
The final point she makes about spontaneous innovation and connection is the importance of cultural events to bring everyone together in the office. Airbnb, for example, asks employees to come to the office for a day – half of which is dedicated to a cultural event, for example. "You're getting a large group of employees together, who have got that time in the office. A lot of that is about shared lunches and just getting some time together, which allows that innovation to take place," she concluded.
Listen to the full episode on The Business of Work by downloading the podcast here or for more episodes in the series click here.