Kevin Roberts on how to succeed through purpose-driven leadership
Leaders are in a critical position to tap into the power of creativity, curiosity, and ideas through active listening in order to drive outcomes
Kevin Roberts served as the CEO at Saatchi & Saatchi for more than two decades and has authored a number of bestselling books including Lovemarks: the Future Beyond Brands. Nitika Garg, Professor in the School of Marketing at UNSW Business School, spoke with Mr Roberts ahead of his presentation at the upcoming World Business Forum Sydney, about the latest trends in marketing and advertising, balancing sustainability priorities with shareholder demands, and how to lead for success in the current business environment.
Professor Garg: What are the top three trends shaping the advertising industry, both now and in the future?
Kevin Roberts: Creativity, creativity, creativity, curiosity, curiosity, curiosity, and ideas, ideas, ideas. We can get sidetracked by technology advancing at a rapid pace. That's important, but the future of advertising depends on creativity, curiosity, and ideas. Pep Guardiola, the Coach of Manchester City, has a statement in his dressing room at Etihad Stadium, that says "first you have to know what to do, then you have to know how to do it." There are too many people thinking about the "how" because it's very exciting. But knowing what to do is fundamentally important, and curiosity, creativity, and ideas, are at the heart of that when it comes to advertising. And you better never forget that.
Professor Garg: How do you think industry professionals can stay on top of these three trends and help create win-win strategies for themselves and their clients?
Kevin Roberts: I don't know if you can stay on top of them, but you have to stay in step with them. It's about staying in step with the consumer and in step with the audience. So, anthropologists, this is your time to shine, because it's about understanding how people feel before they do. It's about observing and orienting to a rapidly changing consumer and audience.
Some have the idea that you can control a brand. If you think the brand belongs to you, you're making a big mistake, because the brand belongs to the people. So you have to stay in lockstep with peoples' ever-changing lives and give them reasons to fall in love with your brand every day. And to do that you have to be with them every step of the way. So you have to be sharing stories and sharing a narrative with them, which is a two-way process, not one-way.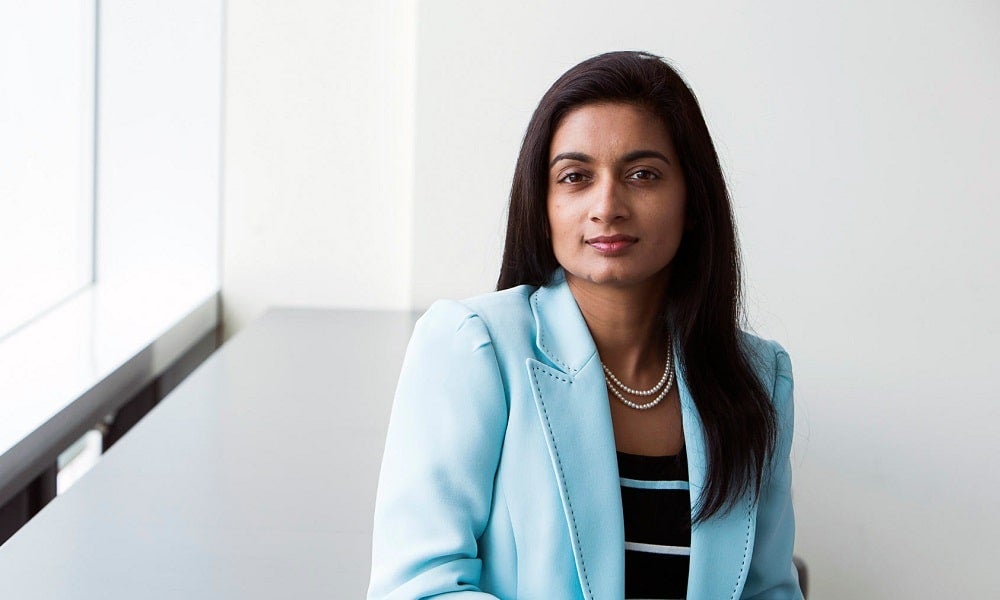 Professor Garg: Why do you think creativity is one of the more important leadership qualities, especially in today's day and age, to cope with the growing complexity?
Kevin Roberts: The World Economic Forum has said that analytical thinking and complex problem-solving are slightly ahead of creativity in terms of the most important skills. I don't share that view, because I believe in the unreasonable power of creativity, to change worlds and to change situations.
Leadership is about doing the right things, and management is about getting things done. And in order for leaders to drive sustained growth, you need the ability to continue to delight consumers and to win, and that is driven ultimately by creativity. That's a force that most companies are fearful of because they revert to processes involving IQ rather than EQ. And many companies burn out creatives because they don't understand the difference between creativity and innovation. In most places, innovation is pretty strong, but creativity is not.
In its simplest form, creativity is, as Einstein explained, just looking at the same thing everybody else looks at and seeing something completely different.
Professor Garg: You also talk about leaders being both caring and demanding in today's world. That might seem paradoxical to some, so can leaders go about achieving this balance?
Kevin Roberts: I don't think they're paradoxical, because paradoxes can't be solved. In caring, you have to not only look after others (such as your employees) but you have to care for yourself and make sure you're at your best as a leader – so you can perform at your peak more often than not. Then you've got to be demanding of yourself, and the way you do anything should be the way you do everything. It's never been more competitive, with consumers reeling under inflation, and then they have price increases and lousy service. So being caring of yourself and others, and demanding of progress are two vital elements of today's and tomorrow's leaders.
Read more: Zero Co Founder Mike Smith on business: stop talking, start doing
Professor Garg: You are well known for your "Lovemarks" marketing strategy, which has been successful in using emotions to inspire businesses and brands to deliver sustainable value. What advice would you offer to brands to create emotional bonds that are needed for long-term consumer relationships while they balance their sustainability goals?
Kevin Roberts: When it comes to emotions and sustainability they need to be blended, not balanced. This was a vital ingredient in the success of Lovemarks, which is about creating a brand image that is positioned as the first choice for its target audience because consumers love that brand.
There are some great examples of the application of that to sustainability. We ran a program at Walmart on sustainability, and we called it "DOT" which stands for "do one thing." We made that available to a million people at Walmart, and they loved it. Their staff retention doubled and tripled. And then after two years, we did another program called "DAT" – "do another thing."
In today's world, I don't think it's an option to not care about the planet and not care about the future. You've got to be purpose-driven and care about something bigger than your brands and your company. And you've got to be seen to be actively doing something about sustainability. It's about doing something in your business and in your culture that you are passionate about, in which you are creating a better world and a better Earth for those that follow. And if you're not doing that, I think you're faking it.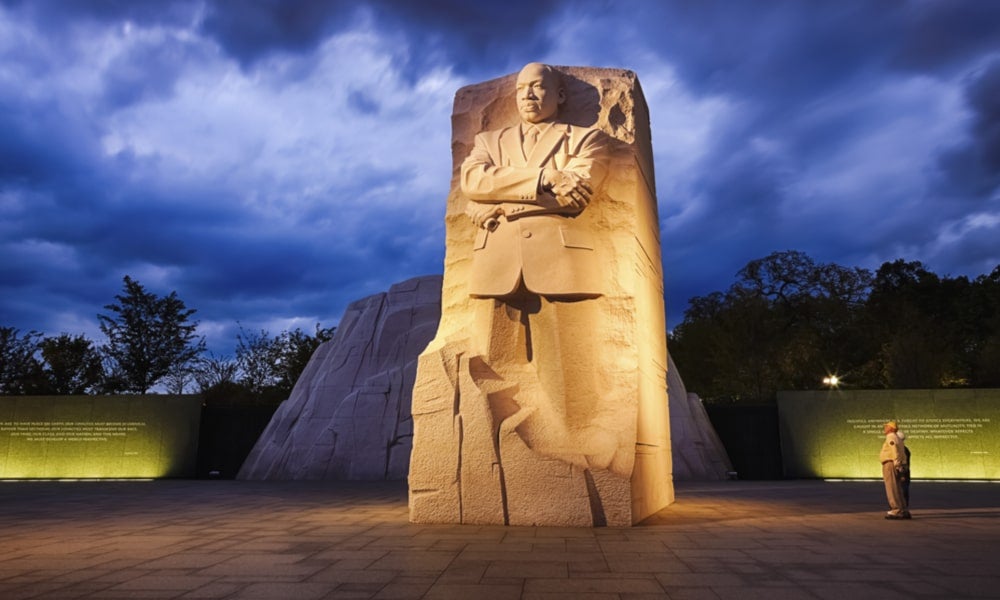 Professor Garg: I think this is so important. My research is on sustainability and getting consumers to be more accepting of sustainable consumption practices and products. But right now, we're struggling with this because somebody has to pay for it. It's not as cheap. If the business can be more sustainable and its products are more financially viable, then consumers can get on board with that, right?
Kevin Roberts: In the end, a company has a job to do for shareholders to sustain the enterprise. So whatever it does has to give the business real longevity, real punch and economic viability. There are vested interests all the way, and shareholders are not going to take a performance shortfall. It's too competitive, right? That's why you need creativity. That's why you need curiosity, and that's why you need ideas. Because rational thinking, technology and IQ are unlikely to solve the "what to do" in business – but they can be incredibly helpful in the "how" part of the process.
Professor Garg: Given the importance of creativity, what are some of the best ways we can go about developing creative thinking in ourselves and others?
Kevin Roberts: Imagine that you're five years old again and treat everybody like a five-year-old. You were at your most creative when you were five years old. You had idea after idea, you asked the best questions because you were curious – you know, why, why, why? No problem can withstand the whys of a five-year-old. The most important four words in business are "what do you think?" And we don't ask that often enough. And then we don't listen actively either, and that hinders the process of creativity and idea generation because you can bounce ideas off each other and come up with solutions together that way. But you've got to ask the right questions to start off with. The biggest weakness in business today is the lack of active listening, and it becomes more of a problem the higher up you go in a company. Because you stop listening, you start believing your own stuff and nobody tells you the truth.
Subscribe to BusinessThink for the latest research, analysis and insights from UNSW Business School
Professor Garg: That's a good segue to my next question, which is about models for solving business problems? Do we have all the elements we need for solving problems with existing models, or do we need a new model for solving business problems? What's your take on that?
Kevin Roberts: The old models are no good. First, you've got to absolutely buy into the idea that everything starts with purpose. Purpose has become a buzzword these days, and most companies that say they have a purpose, don't have a purpose. They have a vision statement. Martin Luther King did not get up and say 'we're gonna do a vision statement.' He had a dream. Most companies don't have a dream. They have objectives, goals, plans, and missions – like they're in the military.
But to succeed in business today, everything starts with purpose. Every single executive should have a purpose on a page, and that should flow down into the organisation so every individual should have a similar purpose on a page that talks about their dream, their beliefs, their focus, and how it contributes to that purpose. What it is that makes them special? What is their X factor?
And leaders need to harness that. We need leaders who are both caring and demanding to lead the world. It's not going to manage its way out of crises. What we lack around the world are leaders in every field, and there's a real lack of business leadership post-covid. What we need right now is purpose-driven leadership.
UNSW has partnered with World Business Forum Sydney as the exclusive academic partner for 2023. This two-day program gives business leaders access to a program of inspiring management thought leaders. UNSW Business School's Professor Barney Tan will be delivering a keynote on digital sustainability. The forum will run from 11–12 October 2023 at ICC Sydney. UNSW alumni, students and staff are able to access an exclusive 20 per cent discount on all forum tickets. To receive your exclusive discount code, please email business.events@unsw.edu.au. Main photo credit: Dylan Drego and Red Rose Consulting.