Healing intergenerational trauma through meaningful work
Creating employment opportunities for Indigenous Australians is how Ngalawa Nura Founder and Director Brendan Thomas wants to disrupt the cycle of multi-generational trauma
Intergenerational trauma affects Indigenous Australians in a number of profoundly significant ways, particularly when it comes to employment participation. The unemployment rate for Indigenous Australians is almost four times higher than the rate for non-Indigenous Australians, according to the most recent Australian Institute of Health and Welfare Aboriginal and Torres Strait Islander Health Performance Framework summary report.
Improving employment rates of Indigenous Australians remains an ongoing challenge. While The Council of Australian Governments (COAG) committed to halving the gap in employment outcomes between Indigenous and non-Indigenous Australians by 2018, this target was not met. In fact, the proportion of Indigenous Australians who were employed was relatively unchanged between 2008 (48 per cent) and 2018-2019 (49 per cent) according to the above report.
Furthermore, the employment rate for Indigenous Australians of working age is only 35 per cent in very remote areas, compared to 59 per cent in major cities. This stark difference – and the wide range of complex and systemic problems it presents to Indigenous Australians in rural areas – has been witnessed first-hand by Brendan Thomas, a commercial property executive and Boorooberongal man from the Durug tribe.
In June 2021, he went on a six-month road trip with his family around Australia where he connected with Indigenous communities, and was shocked at the consistently low employment and education levels. During the road trip he discussed the plight facing Indigenous Australians with his wife, and how he could create pathways for Indigenous Australians into meaningful employment as a means to improving their lives and communities for generations to come.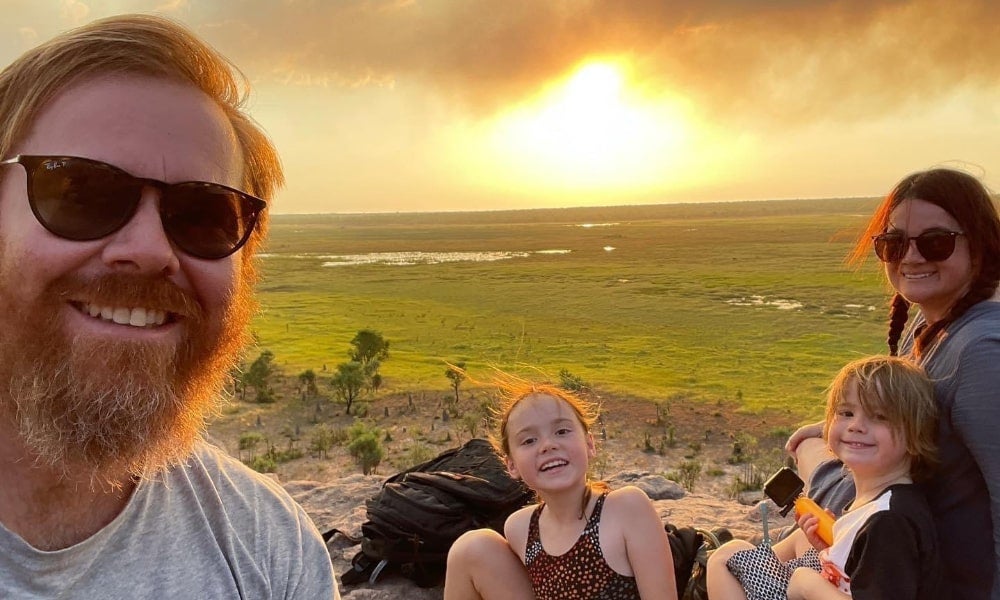 Starting a socially conscious business
Having spent the past 18-plus years at Lendlease and Commonwealth Bank working mostly in retail and commercial property, and with a newly acquired set of business leadership skills thanks to the recent completion of an AGSM @ UNSW Business School MBAX (Technology) degree, Mr Thomas left the bank when he returned to Sydney. He set about making good on his vision through starting his own business called Ngalawa Nura (pronounced Na-La-Wa New-Ra), also known as NGNU (which means 'sitting in the circle on country' in Durug language). The company provides corporate property services, including project management, property consulting and procurement for large real estate occupiers such as universities, government and ASX 100 companies.
Brendan says he felt "a mix of exhilaration and being terrified" when he decided to take the initial leap from working for a business to launching his own. "I'd flirted with the idea of starting my own business for 10 years, but it was always a bit too scary. But my MBA translated some of my concerns around finance, marketing, accounting and technology into something I could understand and then tackle. Knowing what you don't know is an important step. It turned those unknowns of leaving a corporate career to start my own business into quantifiable actions," he says.
Read more: How agribusiness could generate opportunities for Indigenous Australians
He's built Ngalawa Nura on some of the frameworks he learned in his MBA. PESTLE analysis, which examines how political, economic, social, technological, legal and environmental factors could impact a business, helped him establish safeguards against potential dangers. SWOT analysis, used to identify strengths, weaknesses, opportunities and threats, has helped him measure his team's capabilities and determine areas for improvement.
"The MBA gives you some of the core pillars of an organisation, whether it's a trillion-dollar corporation or a small start-up. We're setting things up in a scalable structure, establishing things once, correctly, with the right risk and governance overlay," he says.
The business is growing well too, and it is working with some of Australia's largest companies on projects ranging from $150,000 through to $150 million across the East coast of Australia. Ngalawa Nura currently has four employees as well as one young trainee with 50 per cent Indigenous representation in its small but growing team. Launching the business has been a challenge, says Mr Thomas, who spent the first few months building it from scratch, speaking with his community elders about the business' name and artwork as well as putting systems, processes and policies in place: "then out to pound the pavement and marching into (more like pleading for access to) some of Australia's biggest boardrooms to let them know we exist and can add value to their organisation," he says.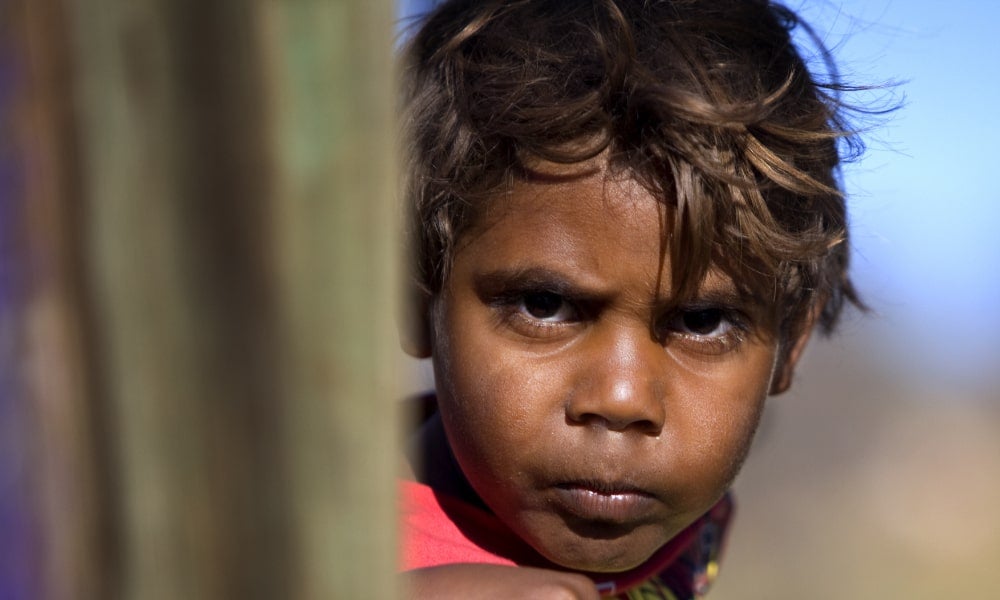 Healing multi-generational trauma through work
As Director of NGNU, Mr Thomas says every day is different, but his core focus remains establishing systems and processes that keep the Indigenous community at the centre of everything the company does. "Solving issues in remote Australia isn't something I can control. But having a business where I create opportunities for people in a supportive space is a way I can help disrupt the cycle of multi-generational trauma," he explains.
"While we do offer corporate services, the main thing we're focused on is creating industry pathways for First Nations people," he says. This is accomplished through an employment model that prioritises workforce placement for Indigenous Australians, supported by ongoing mentorship and education.
"For people who haven't grown up with family members and friends working in an office, the leap into a corporate environment can often be very intimidating. This, combined with the generally low levels of cultural knowledge and competency across the industry, can make for a very unproductive environment. Therefore, for us – nestled in our little office in Redfern surrounded by other Aboriginal people and businesses, it is a culturally safe and sensitive space, where the gap isn't as big or intimidating. Through our engagement as project managers, consultants or procurement services, we can provide the exposure and develop the familiarity with boardrooms, major projects and the vast gamut of acronyms," he says.
Read more: How to engage with Indigenous cultural and intellectual property: Terri Janke
"While we are young and haven't yet witnessed the full lifecycle, I would envisage that a great outcome would be that our cadets may one day end up in the boardrooms or senior leadership teams of Australia's largest organisations."
Organisations in the property industry have a variety of graduate employment programs as well as entry level opportunities for potential employees, however, Mr Thomas observes there is a reasonably high barrier to entry when it comes to gaining employment in the sector – even if candidates satisfy up to 90 per cent of the job criteria.
"So one of our focuses has been to be a bit more subjective in what we view as critical when it comes to those internal requirements. That's a unique thing about the business – if someone has some communication skills and the ability to think logically about the industries we operate in, we can teach them everything else they need to know," he says.
Mr Thomas reflects on how the business has grown as well as the insights gained during his family's road trip. "That juxtaposition from community to community showed the opportunity was there. There's still a need for people to do more to support these communities and create places in the workforce that are culturally and environmentally welcoming – that have empathy for cultural practices and norms," he says.
Subscribe to BusinessThink for the latest research, analysis and insights from UNSW Business School
"I saw so much opportunity for improvement and impact in those communities on our trip around Australia. You know one person can't fix it all, but you still reflect on what's possible. It's about focusing on what you can do with your skill set and what you can control. There is a cultural expectation, (referred to as 'dropping an arm') which is the practice of helping others up, who may not have had the same good fortune or opportunities. Therefore, this is just our way of ensuring we are doing what we can to help others overcome some of the barriers that exist for them."