How Singapore is improving food innovation, sustainability and productivity
Singapore is embracing a range of initiatives to help improve its food security and food supply, with one approach around food innovation already delivering tangible benefits
The security and efficiency of food supply chains are significant issues for many countries around the world. In particular, countries with a lack of arable land, high population density and geographic challenges around proximity to food sources need a diversified and innovative approach to ensure their food supply chains are strong and efficient.
Singapore is one such country, and with little farming land it imports more than 90 per cent of its food, according to the Singapore Food Agency. Singapore's food security is vulnerable to global driving forces and trends, such as population growth, rising urbanisation and incomes, climate change and scarcity of resources. And as a nation that produces little food, Singapore must also accept prices set by food producers. This means that any shifts in global food supply will likely lead to food price increases in Singapore.
In recognition of these risks, the country has taken a forward-thinking and proactive approach to its food supply, with an ambitious plan to produce 30 per cent of its food locally by 2030. Enterprise Singapore is a government agency that works with companies to build capabilities, improve innovation and strengthen international ties across a range of sectors. To assist with meeting the target of producing 30 per cent of Singapore's food locally by 2030, Enterprise Singapore has launched a multi-agency initiative called "FoodInnovate" which aims to improve efficiencies, productivity and innovation in the country's food supply and production industries.
Food innovation maturity in Singapore
Enterprise Singapore is taking a holistic and wide-ranging approach to the above and works with a number of private sector organisations including Open Sesame, the enterprise arm of leading culinary school At-Sunrice GlobalChef Academy. Open Sesame focuses on critical food challenges such as sustainability with zero waste, national self-sufficiency and as an accelerator for food-focused entrepreneurship.
Open Sesame took the lead on the development of a food innovation maturity model, which was a critical first step in understanding exactly how Singapore's food industry performed and benchmarked in order to understand areas for improvement.
"There are about 7.8 billion people in the world right now, of which 10 per cent are actually starving," says CEO of Open Sesame, Charles Ling. "And if you look at the statistics of food production, about 30 per cent is wasted. So, in theory we could feed all the people who are starving if we could conserve or reduce the food waste. That's the big picture problem that we are trying to solve."
Ling mooted the idea of the food innovation maturity model and explains that he was looking to solve two problems with this approach: "sustainability with no waste, and wellness with good taste."
With support from the Singaporean Government under the FoodInnovate banner, Ling was looking to co-create a solution that could genuinely drive innovation and help the country's food industry players realise a range of competitive commercial advantages.
The UNSW Business School partnership
Open Sesame partnered with experts including UNSW Business School's Digital Enablement Research Network (DERN), an incubator that focuses on digital enablement and innovation for industry partners through high-impact, practical research solutions. DERN was tasked with the job of developing the food innovation maturity model for Open Sesame with a view to improving innovation in Singapore's food industry, according to DERN network leader Professor Shan Pan, AGSM Scholar and Deputy Head of School (Research) in the School of Information Systems and Technology Management at UNSW Business School.
Prof Pan underscores the importance of innovation and digital enablement in helping Singapore achieve the bigger goal of producing 30 per cent of food locally by 2030. "As we know, Singapore has very limited land space so they will have to look at urban farming – and that will require the use of AI and big data to understand how they can go about this more productively and efficiently," he says.
"With this as a backdrop, we wanted to look at how traditional food companies think about digital innovation and use digital technologies – but we needed to know how they were positioned as a first step. From there we could build a framework for different types of food industry stakeholders to come in and understand how they are positioned."
Open Sesame also wanted a partner which could help co-create the IP to engage future stakeholders in commercial conversations and taking advantage of business opportunities for innovation and transformation in the food industry – from helping established businesses efficiently transform existing operations, through to startups looking to build and test minimum viable prototypes, Prof Pan says.
Developing the food innovation maturity model
Prof Pan assembled a team of UNSW Sydney subject matter experts including Dr Yenni Tim, Dr Sandeep Mysore Seshadrinath and Dr Toomas Tamm who possessed multidisciplinary knowledge and who were able to synthesise research solutions in key areas such as marketing, food science and digital innovation.
Prof Pan and his team provided feedback on Ling's idea on how to develop the model and started with a survey of the food industry and an intensive literature review to help understand best practices around the world with regards to innovation in the food industry. The team then flew to Singapore and conducted some workshops and interviews with 11 food companies locally – from restaurants, government agencies and food suppliers through to manufacturers, logistics companies and startups – as well as some global contacts that were involved in the project.
Developing the actual framework took six months, and on completion, Prof Pan's team debriefed Open Sesame on the framework, conducted a number of "train the trainer" sessions on how to use the framework and provided ongoing support. Prof Pan is now engaged with Open Sesame in further discussions around the next steps with the project to further enhance the food innovation framework as the foundation of the digital sustainability work that Prof Pan has been developing.
Learn more: The UNSW Digital Sustainability Knowledge Hub
Key elements of the food innovation maturity model
The food innovation maturity model assesses organisations across the six dimensions of strategy, culture, process, technology, adaptability and digital readiness/maturity. Companies are then rated on a scale of one to five (five being the most mature) across 16 key functional areas, from manufacturing, logistics and food deliveries, to front- and back-of-house, talent management, marketing and branding.
This provides participating companies with a number of insights and benefits, including:
A descriptive account of a business's current level of innovation capability
A comparative analysis for benchmarking units and businesses
A prescriptive indication of areas of improvement for improving innovation capability and charting an innovation journey
A holistic approach to developing solid innovation capability based on synergistic elements including technology, people, process and strategy
The process starts with a background study involving the leaders of interested organisations to understand their aspirations around innovation and help them to think outside their box, says Ling. "After that, we will conduct a workshop and interview with management as well as people on the ground. And after that, we will use the framework to score them, which will help them to prioritise where they should focus." The result is an innovation report which highlights key aspects of innovation using data analytics and a roadmap for areas of improvement.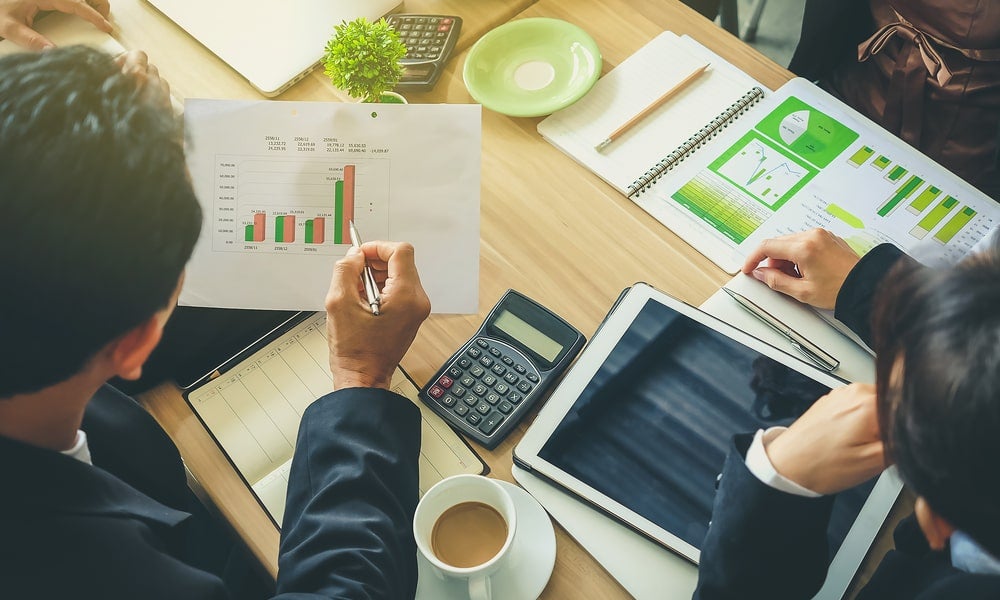 Prof Pan and his team also built the food innovation maturity model with the future in mind. "One thing I highlight when we do the scoring is that this is not a permanent level, because technology advances, there are ongoing developments and new industry competitors enter the market. So companies can use the tool to make sure they catch up with the changes in the landscape," says Ling, who explains that the framework also aggregates data on an ongoing basis in order to improve the accuracy of future benchmarking.
Going to market with the framework
After a successful pilot program, the food innovation maturity framework was launched successfully into the market as the world's first innovation profiling tool specifically for the food industry.
For example, Jurong Frog Farm was one of the 11 participant companies surveyed by Prof Pan's team to review their innovation capability. Founder Chelsea Wan, owner of the three-decade-old family business, said: "In the 13 years since succeeding my father in the business, I have tried to innovate as much as possible but needed a profiling tool coupled with the expertise from Open Sesame to provide a roadmap of how we can move forward with new products and services."
Open Sesame has also expanded its business model to create opportunities and resources for the commercialisation of ideas into sustainable businesses in their own right. More broadly, Ling says there is significant potential for innovation in the food supply chain beyond Singapore, as the agri-food business globally is worth about $8 trillion dollars.
Subscribe to BusinessThink for the latest research, analysis and insights from UNSW Business School
There are significant opportunities in food sustainability as well, and Ling underscores the importance of sustainability with no waste as a goal of the overall project and says the framework provides valuable insights for companies in this area. "For example, we are working with companies which process fish and have a lot of fish waste. You can throw it out as waste or turn it into fertiliser. But fish has lots of collagen, and if you can extract the collagen and use it to in cosmetics, for example, then that's positive upcycling and you actually turn what would otherwise be waste into something that is a lot more beneficial to the community," says Ling.
Prof Pan agrees with Ling and says there is a bigger picture benefit with food sustainability. "I definitely see a need for what I call digital sustainability, which is an important area," he says. "This is going beyond just the commercial aspects of the project to extend into digital accessibility as well."
The UNSW Digital Sustainability Knowledge Hub provides research solutions in digital sustainability to assist organisations in improving ESG outcomes and communities in deploying future-ready digital technologies. For more information please contact Prof. Shan Pan directly.
UNSW Sydney and UNSW Business School are committed to delivering against the UN Principles for Responsible Management Education (PRME) and UN SDGs. More information is available in the UNSW Business School 2021 PRME SIP Report.