Are we seeing the Great Resignation – or the Great Exhaustion?
Former Senior Deputy Dean (Academic) and Co-Deputy Vice-Chancellor (Equity Diversity and Inclusion)
Following the Great Resignation, another significant workplace trend has emerged: the Great Exhaustion – a burnout phenomenon that is disproportionately impacting women
In the US, record numbers of workers have been leaving their jobs in what experts have termed the Great Resignation. And while we're yet to see its impact here in Australia, it's a trend that business leaders and workers alike are taking note of.
But according to Professor Leisa Sargent, Senior Deputy Dean of UNSW Business School, and Co-DVC Equity, Diversity and Inclusion, while we're worrying about whether the Great Resignation will happen in Australia, we're already seeing the 'The Great Exhaustion': a burnout phenomenon that is disproportionately impacting women.
"Remember, in the US, the employment systems are very different," says Prof. Sargent. "You can be fired at will. So, a lot of people think the Great Resignation is a backlash to the levels of power that have existed in the US system for a long time, as well as the relatively poor working standards, pay and precarious work. This is a big distinction from the Australian system where we have greater protections – though more is needed."
"Now, do I think women are disproportionately affected by the Great Exhaustion? Yes, I do."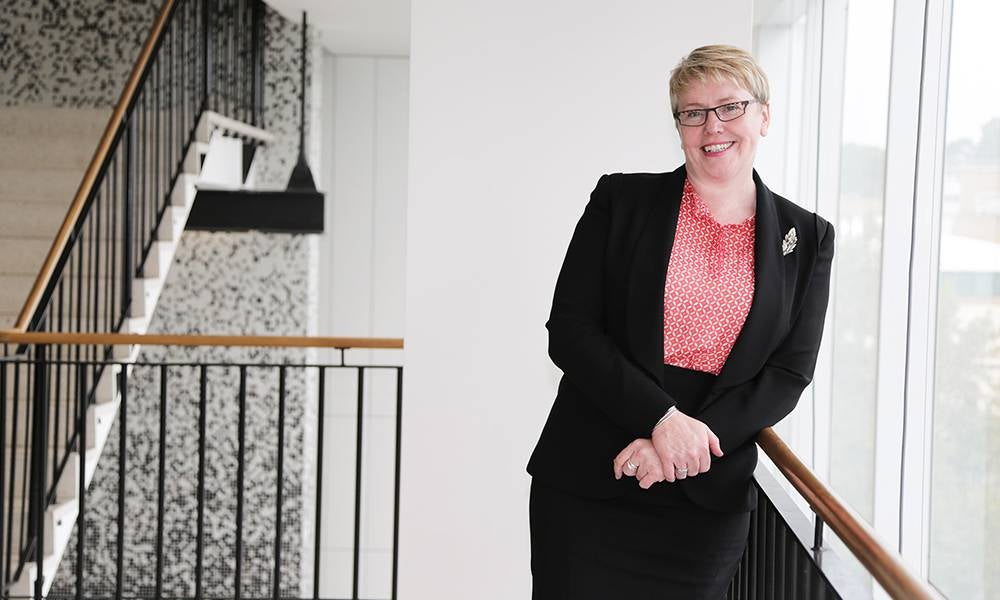 What is the Great Exhaustion?
The Great Exhaustion is large numbers of the workforce feeling an absolute, overwhelming feeling of emotional exhaustion like there's "nothing left in the tank", says Prof. Sargent. "If there's nothing left, how do we build up the reservoir," she asks. "That capacity to respond to future exogenous shocks, like another pandemic or another kind of crisis?"
According to Prof. Sargent, there are several reasons why women are being exhausted by this kind of burnout: gender segregation of work in the household, structural issues around pay, gender-based violence, disrespect at work, and unprecedented levels of unpaid work, to name a few. Women workers are concentrated into occupations known as the Five Cs – cleaning, caring, catering, cashiering, and clerical roles that are typically lower paid. Moreover, these roles also have an overrepresentation of Indigenous, recent immigrants, and women of colour.
"There's a lot of unpaid leave and hard care jobs," she says. "Many women home-schooled all the way through the pandemic, or for a good chunk of the pandemic."
Read more: Australia's Great Resignation and five top tips for employee retention
"I've spoken to people over the last two to three months, and it's the women who say that they carry the burden of the home-schooling by and large," she says. "And I hear their spouses say, 'Yeah, you did a great job,' and I think, 'that's lovely to say – but what are the consequences of this?'"
In the recent Women's Ambitions Report (which is produced by media outlet Women's Agenda with the support of AGSM @ UNSW Business School), 31 per cent of over 1400 respondents said they were spending more time on domestic work, and 39 per cent of women said burnout may get in the way of their ambitions over the next two years. In addition, 28 per cent felt less optimistic about their career prospects than they were before COVID.
Prof. Sargent, who discussed the findings on a panel to launch the report late last year, says all this work and the anxieties that come with it, help contribute to these feelings of burnout. But there are several steps that can help alleviate the pressure.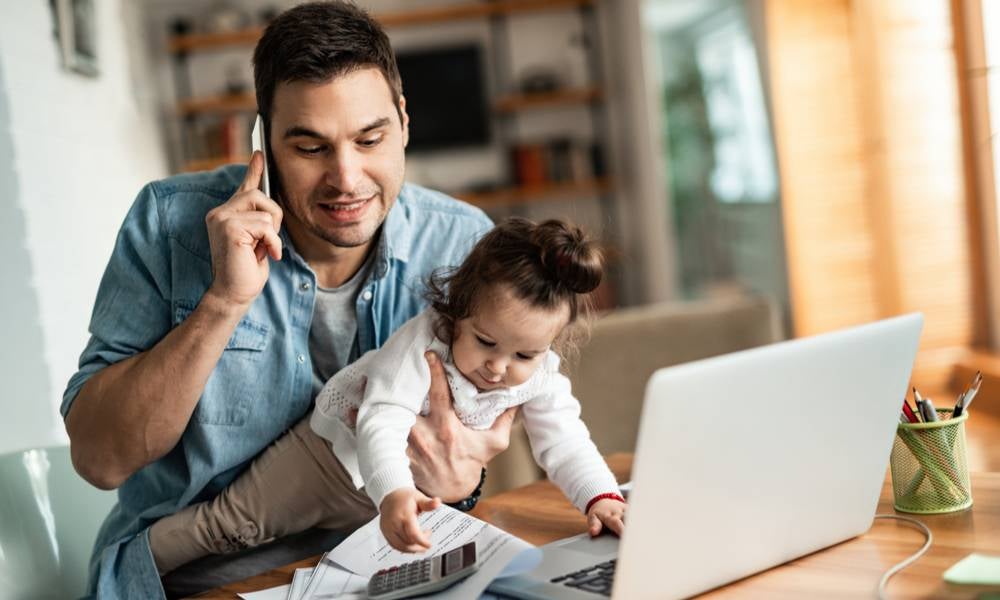 How to bring balance to the workplace
If women are taking leave from their workplaces, this can significantly impact that company's talent pool. That means if an organisation is smart, they should be trying ways to keep their talent from leaving and create a more gender-inclusive workplace, says Prof. Sargent.
"What can you do in a recovery phase to help people create more equilibrium in their lives?" she says. "Reducing the endless Zoom meetings, making sure there are dedicated times for deep work, making sure people feel well supported, and that they are making progress with the important matters at work."
Prof. Sargent says there is also action needed by the individual women themselves, to work out and communicate the boundaries and balances of their work, particularly after they've been overextended in the pandemic years. In a recent extreme case, health care workers (77.9 per cent of healthcare and social assistance workers combined are female, according to the Australian Bureau of Statistics) took to the streets of Sydney in protest of working conditions, that they said were leaving them felt stressed and overworked.
Read more: How COVID has impacted working women (and what to do about it)
"Women such as those in health work just gave and gave and gave right through," says Prof. Sargent. "So, I think it's partly here about redrawing the boundaries as well and saying, 'this is what I'm prepared to do. This is not what I'm prepared to do.'"
And while this boundary-setting action might attract criticism or accusations around morality (for example, the NSW Government said the healthcare strike would 'disrupt health services'), Prof. Sargent points out there is the view that it is needed for long-term sustainability.
"It's a real moral conflict for these women because of the extent to which you need to go to protect your own health and wellbeing," she says.
It's up to organisations to create those safe spaces, with an eye on occupational health and safety when it comes to mental health when shaping a work environment in which workers and managers can negotiate and maintain those boundaries and design quality jobs, says Prof. Sargent.
"We need to create that allyship so that people feel confident to say, look, I've done my 37 hours, and I need to clock off and look after myself and my family," she says.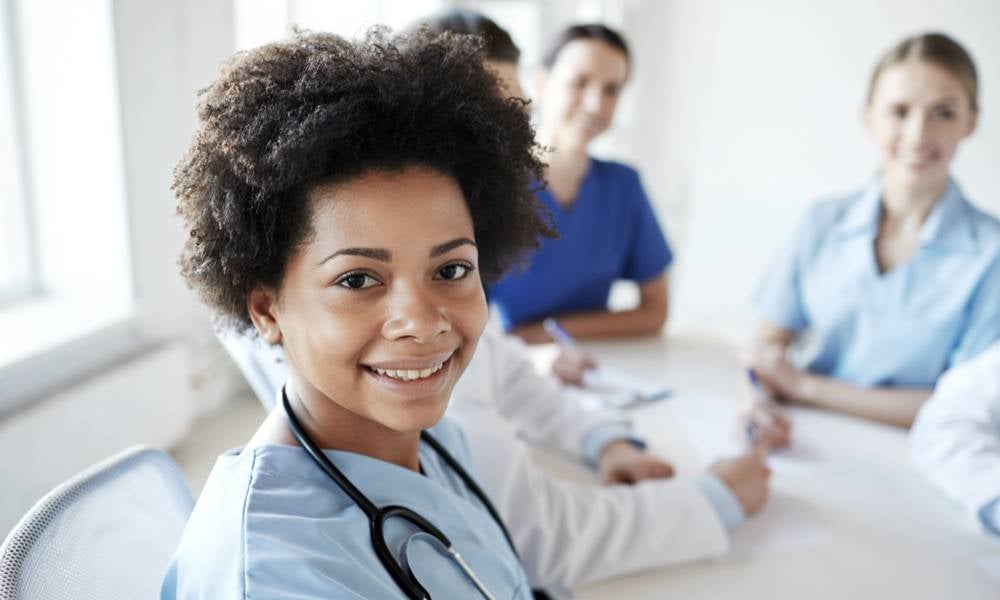 Structural issues like pay, gender-based violence and childcare need addressing
Prof. Sargent points out that it will take a combination of individual, organisational and government effort to help mitigate the impacts of the Great Exhaustion for those experiencing burnout. She says we need an economic recovery that is gender-responsive and offers an intersectional perspective: the government recovery plan that prioritises all people having access to decent work, matching income, and a safe and thriving workplace and home life.
And while there is some individual responsibility for redrawing those boundaries in a living with COVID world, thorny issues such as the gender pay gap continue to impact women's mental health and workplace ambitions. According to the Workplace Gender Equality Agency (WGEA), the gender pay gap is 22.8 per cent in Australia.
The gap has been reported to be falling, but it is still significant. It has been linked to challenges to women's ambitions, such as a gender wage gap making it cheaper for women to reduce work hours than men when there is a lack of affordable childcare. In the Women's Agenda Report, 31.3 per cent of respondents said caring responsibilities (including children) could hinder their progress towards their ambitions over the next two years. Some 11 per cent of the total respondents directly linked this hindrance to the cost of childcare, and 6.8 per cent a lack of accessible childcare options.
Read more: Sustainable solutions to gender inequality in the labour force
"Female-dominated industries like aged care, teaching, nursing, and clerical work are not nearly paid as they should be," says Professor Sargent. "We need to make sure that we are doing a great job of paying women for the work that they're doing: equal pay across all industries and occupations, quality jobs and providing affordable and accessible childcare".
Add to this the critical need to address the threat and stressors of domestic violence - something the UN has termed a 'shadow pandemic' - at a structural level in Australia.
"We need better funding and resourcing of the family violence services and housing, to legislate against coercive control, offer greater support to women and children from diverse communities experiencing violence and reconsider how we work with men to alleviate these issues."
Professor Leisa Sargent is Senior Deputy Dean at UNSW Business School, alongside her role as Co-DVC Equity, Diversity and Inclusion. Her focus in the Business School is to further propel the school's leadership position globally with academic programs and practices that support both discovery and industry innovation in research, high-quality education as well as the translation of business knowledge for lasting positive impact. For more information, please contact Prof. Sargent directly.