Purple collar workers needed to drive electric vehicle manufacturing
Professor and Senior Deputy Dean (Academic)
Download The AGSM Business of Leadership podcast today on your favourite podcast platform.
The electric vehicle industry is surging ahead globally, and Australia needs to take definitive steps to capitalise on important opportunities – or risk being left behind
The CEO of the Electric Vehicle Council, Behyad Jafari, has warned Australia is being used as a "dumping ground" by car manufacturers, and has called for stronger policy action to boost "purple collar workers" to drive production of a local electric vehicle manufacturing industry.
Speaking exclusively to The Business Of, a podcast from the UNSW Business School, Mr Jafari said past policy inaction and a lack of regulation had relegated Australia to the slow lane of the electric vehicle (EV) revolution. "We're talking about Australia being treated as a dumping ground. Certain car manufacturers are going to say, 'Well, selling that car that's older, less efficient, has less technology in it, that's more profitable for us. Why don't we send those cars to Australia where these regulations don't exist?'"
Mr Jafari, whose background is in renewable energy, said the result will be "perverse outcomes" for Australian car buyers, the local EV industry, and the environment. He highlighted speed bumps created by the policy stalemate, and what it would take to unwind the hands-off approach to EV investment from previous governments.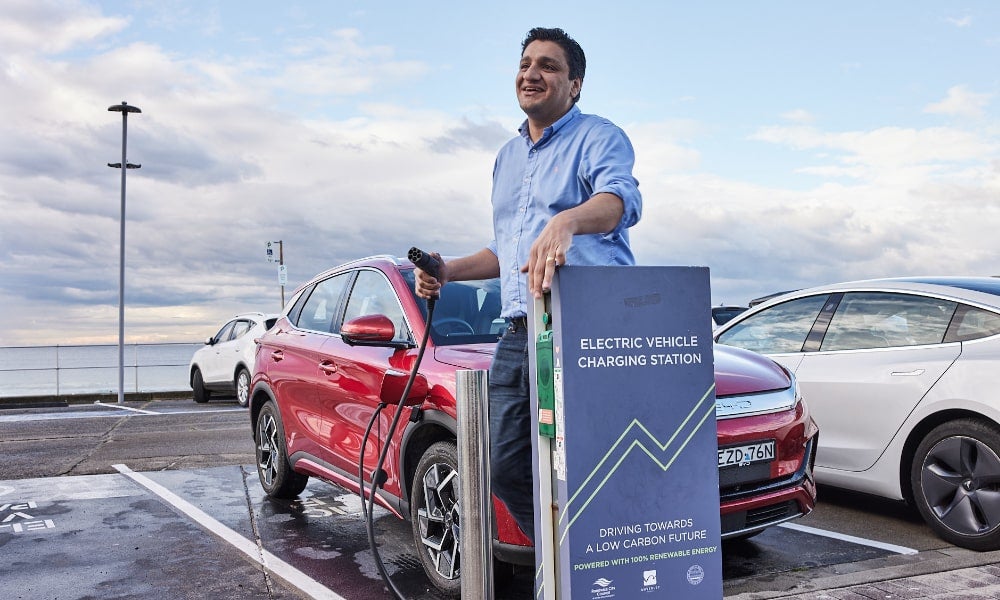 The need for "purple-collar" skilled workers
Mr Jafari says that while EVs alone won't be able to take Australia's car manufacturing industry back to its golden days, there is untapped potential for certain EV components to be produced in the country that could even position Australian workers with unique "purple collar" skills.
"We absolutely could bring car manufacturing back to Australia at a reasonably significant scale. What we have to understand is that for electric cars, modern-day vehicle manufacturing looks pretty different to how it looked back in the 50s. It's what we call 'purple collar'. It's technicians, engineers, and people who have reasonably high skills and reasonably high pay."
"Manufacturers are looking for the quality of the accreditation, the quality of the education, and we have that in Australia. There are these advantages we have that could help us get car manufacturing back," Mr Jafari told The Business Of.
His comments were made on the newly released series of The Business Of, a podcast from AGSM @ UNSW Business School exploring the role businesses and industry leaders play in the fight against climate change.
Listen now: Policy in the slow lane: Can we speed up change and drive down emissions?
Exploring opportunities for Australia
Mr Jafari told host Dr Juliet Bourke, a Professor of Practice in the School of Management and Governance at UNSW Business School, that Australia does have an opportunity to take charge. "Three years ago, I would have said our market was 10 times behind the rest of the world. Today, I say we're two times behind," Mr Jafari said.
He's optimistic about Australia getting serious about policies that encourage the EV market to grow, like the current Federal Government's plan to introduce fuel efficiency standards.
"I do see a pretty marked change now with this new government in recognising that we do have to intervene, we have to actively make this happen. We are playing catch up in that field, because others have been doing more and have been doing more for a lot longer," Mr Jafari told The Business Of.
In Australia, Dr Bourke also noted that the electric vehicle market has developed without any overarching national fuel efficiency standards. "They're being written as we speak," she said.
"But this lack of policy direction as the industry was in its infancy, has now put us on the backfoot. Even so, this policy blind spot could be counteracted by our relatively high wealth compared to other markets. We've got money to spend. And car companies might see this as an advantage."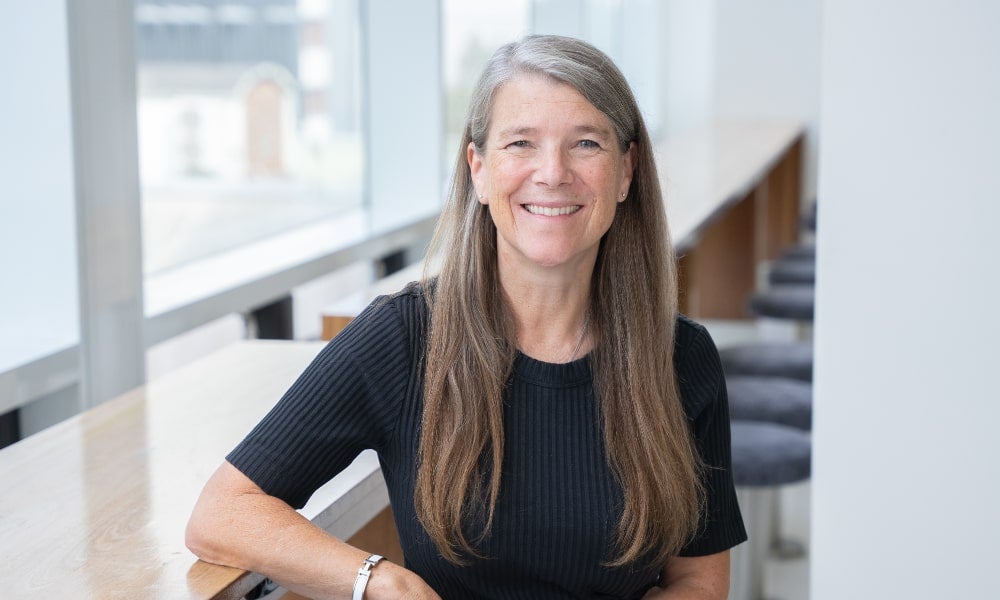 Policy and infrastructure implications for business
Dr Bourke discussed the importance of practical reality of EV infrastructure for people who might live in houses without garages or who might have to park their car on the street. "Yes, there are workplaces being set up with charging ports. But we're not the UK that has a charging port on every telegraph pole. So surely that's playing into some of the resistance," she observed.
In addressing such issues, Mr Jafari said one important consideration is building confidence in investment on behalf of companies that build chargers, for example. "What are they looking for? Well, they want certainty around customers," he said.
"If I want to go and put an electric vehicle charger on that street pole, who do I have to deal with? Whose permission do I need? How would I get those permissions? Is it going to cost me millions of dollars to get all those permissions? Or will it be relatively easy?"
These are all important policy and infrastructure decisions that need to be addressed to smooth the passage of EV adoption, he explained.
Subscribe to BusinessThink for the latest research, analysis and insights from UNSW Business School
"It was fascinating to hear about the policy obstacles the electric vehicle industry has faced in its early years from Behyad," said Dr Bourke. "It will be interesting to see what the future holds for both Australian car manufacturing and drivers looking to make the switch to electric in the coming years."