Arowana CEO Kevin Chin: why impact investment makes business sense
The green revolution presents significant opportunities for businesses and investors looking to help in the fight against climate change, says Arowana CEO Kevin Chin
Kevin Chin is an impact entrepreneur and the founder and CEO of Arowana, an award-winning international B Corp certified investment group ranked 27th in the world among the top 150 impact companies. Three decades ago, Mr Chin graduated with a Bachelor of Commerce in Accounting and Finance from UNSW Business School. He then went from being a senior executive in accounting and investment banking to forging a lucrative global career as an impact entrepreneur.
As a leader, he's excelled at rapidly transforming companies that are on the brink of collapse. He's successfully acquired, transformed and sold numerous impact enterprises across multiple industries, including electric vehicles, renewables, vocational education, technology and software. He's even written a book about his experience of saving a software company on the brink of insolvency.
Key to any leader's success is humility, a calm demeanour and an ability to join the dots, said Mr Chin, speaking to Michele Roberts, Associate Professor and the Academic Director of AGSM at UNSW Business School, at a recent AGSM @ UNSW Business School Director's Lunch. "Being mentally flexible, and agile, and understanding that, particularly in this day and age, we cannot know everything. And it's important to listen to all sides of a situation and try to overcome the inherent biases that all of us have," he said.
A key moment for Mr Chin was in 2013 when he met Elon Musk with a group of entrepreneurs at SpaceX. The experience left a deep impression on Mr Chin, who admired Musk's leadership style and ability to keep his eye on the long-term, stay calm and overcome the challenges he faced. "What impressed all of us was how long-term his mindset was, and how high his pain threshold is (his own words)," he said. It's these very skills, he explained, the leaders of tomorrow will need in order to overcome one of the biggest challenges faced by humanity to date: climate change.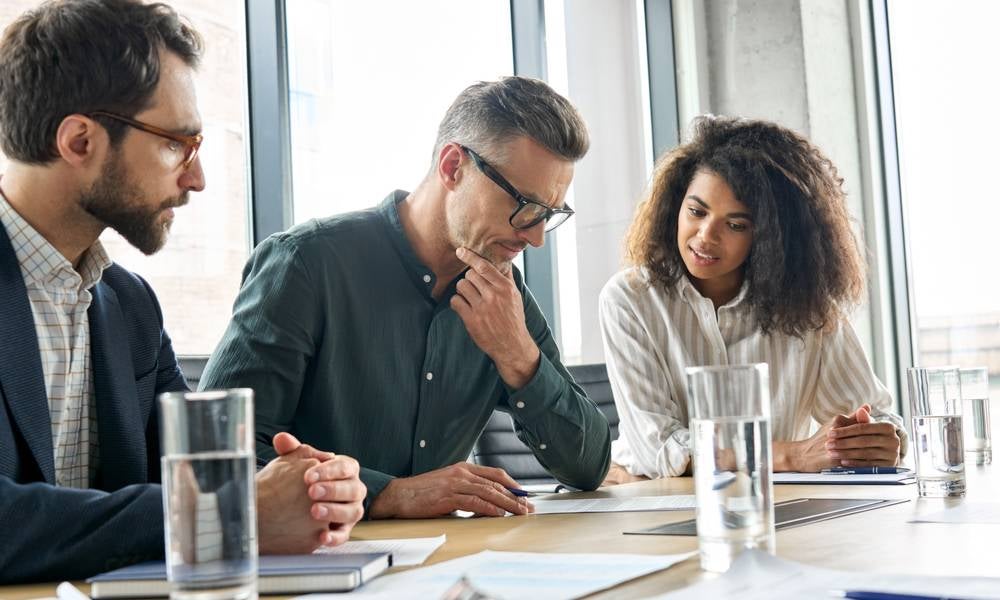 From executive to impact entrepreneur
Mr Chin held several executive roles in his career, first starting as a chartered accountant at Deloitte and PwC, then later Vice President at JP Morgan. Dissatisfied with his corporate career, he decided to try his hand at entrepreneurship. So, he left JP Morgan, went on a trip to South America, and with nothing much to come back to (inspired by a biography of Ben & Jerry's ice cream he read on the flight home) decided to start an ice cream business with his best friend.
"I thought I knew a lot about business… but the journey of starting and running that ice cream business, which I did with my best friend, taught me more about business – that I still carry today – than anything else I had learned," he said. "Nothing beats being hands-on."
Eventually, he started to miss investment banking and was drawn to utilise his skills in the field again. So, after one year with his ice cream business, he took on an equities analyst role at Lowy family's private investment entity, Lowy Family Group (LFG), based in Sydney. But another 12 months was all it took for the entrepreneurial bug to bite again. This led him to pivotal moment number two: an opportunity to take over and privatise a failing software company listed on the Australian Stock Exchange. Mr Chin took on the challenge, and his leadership was pivotal in saving the company from collapse and driving it into hyper-growth as a thriving global business.
Following two great years of growing the company at rates of 100 per cent per annum, Mr Chin started to see where he'd made some mistakes. "Growth is a double-edged sword," he said. "I had come in as the turnaround guy and was, and needed to be, a Darth Vader-like character. And something I realised was that for hyper-scale, you can't lead with fear... there was a different energy needed. So you know, the entire leadership team pretty much changed. And that ultimately led to the next phase of growth, which culminated in Oracle taking us over."
Read more: Innovation set to be biggest challenge for small businesses in 2022
After paving the way for the next leadership team, which eventually led to the firm's acquisition by Oracle, one of the largest software companies in the world, Mr Chin fired himself as CFO. The acquisition delivered more than fifteen times the returns to the foundation for ordinary shareholders in the buyout consortium. But having already created Arowana as an investment fund at the time, Mr Chin said it was time he returned to investing. "Things really took off for Arowana at that juncture because we were able to invest at the lows and acquire businesses to scale in 2008."
Mr Chin formed Arowana Capital in 2007 and founded Arowana Contrarian Value Find in 2009. Arowana Capital's inaugural fund was managed on behalf of investors from Australia, Asia and Europe. The fund successfully navigated through the global financial crisis of 2007–2008 and delivered annualised returns above 20 per cent until it closed on 30 June 2013.
"Arowana started as a fund, and what I realised very quickly, within a year, I did not like running a fund... there's kind of an artificial construct of time as to when you've got to invest and when you've got to exit, and it's quite formulaic," he continued.
After running the fund for five years, he decided to wind it up: "my time wasn't actually spent on investing per se or trying to help these businesses overcome challenges and growing pains problems. It was spent on investor relations, which is great – but not what excites me on a day-by-day basis," he said.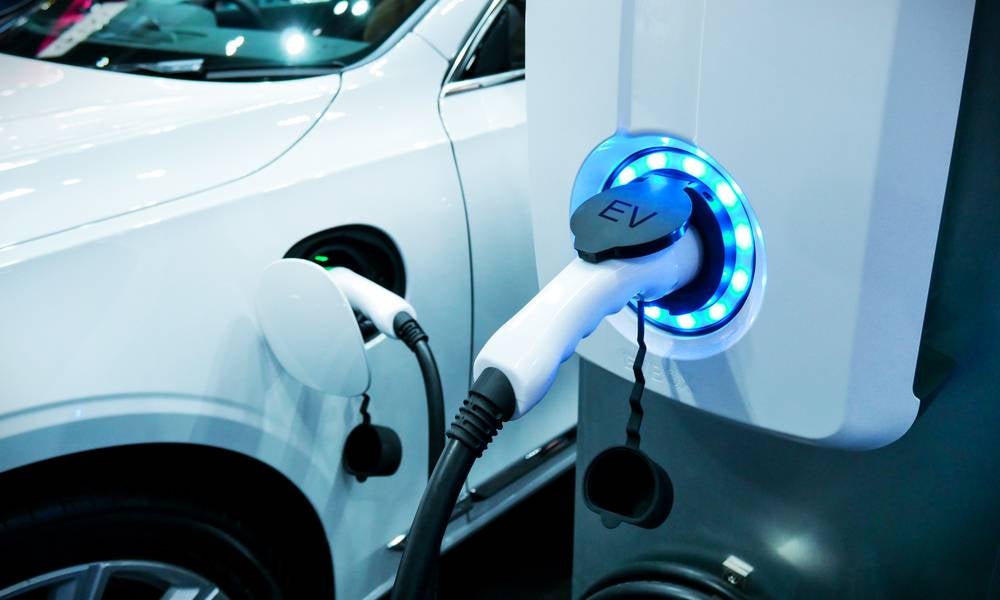 Business opportunities in renewable energy
Fast forward to 2021, and Mr Chin has turned Arowana into a certified B Corporation that invests in, operates and grows small- to medium-sized impact enterprises. His mission is to help build people, build companies, and build value through sustainable investment practices across the Asia Pacific region.
"We started to look into solar in 2012. We established our solar and renewable business [VivoPower] in 2014. We grew very quickly. We went from zero to just under US$20 million (A$28 million) within two years and then decided to IPO on the NASDAQ."
But unfortunately, December 2016 also marked a turning point for renewable investment in the US, when the newly elected President Donald Trump imposed 30 per cent tariffs on solar panels. "It really hit our business hard. It's only been in the last 18 months that VivoPower's renewable business has bounced back," said Mr Chin.
Read more: Electric trucks are curbing transport emissions but passenger cars may take a little longer
"Today, I think we're in the sweet spot," he said, with interest in renewable energy and ESG investments growing more than ever before. "Our mission with our EV [electric vehicle] business is to help decarbonise sectors accelerate their path to net zero. And that includes mining, which includes oil and gas, infrastructure, which is very broad, and utilities. That market alone, just for mining and the electrification of light vehicles, is worth $36 billion per annum... that's a big opportunity."
But for Mr Chin personally, it's not all about markets and growing businesses. As a lover of marine life and oceans, he is deeply passionate about protecting the environment: a mission he said is very urgent. "In the past five years, I've been to the Great Barrier Reef (for the first time in 15 years), and I've been to places like Seychelles, snorkelled and dived [there], and the reef is dead. The reef is dead," he said.
"So I think it's extremely urgent... we're hoping to make a small contribution to that."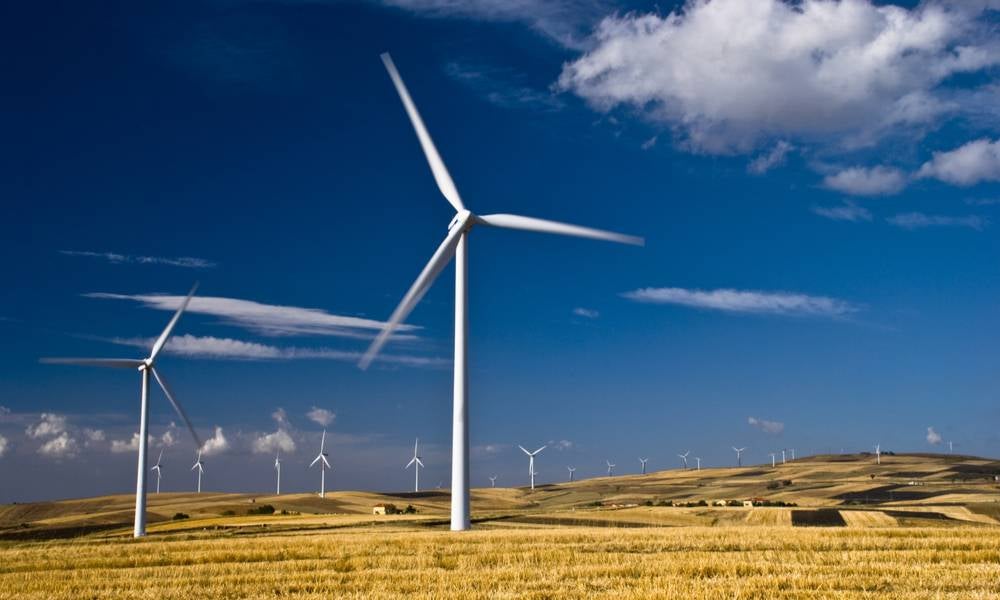 Opportunities for impact investment are everywhere
The UN Climate Change Conference in Glasgow (COP26) brought together world leaders with some 137 countries taking landmark steps forward by committing to halt and reverse forest loss and land degradation by 2030. The pledge is backed by $12 billion in public and $7.2 billion in private funding. In addition, CEOs from more than 30 financial institutions with over $8.7 trillion of global assets committed to eliminating investment in activities linked to deforestation.
Encouraged by the outcome of COP26 and other conferences, support for electric vehicles in Australia is growing, but considering the number of diesel cars still on the road, there's much to be done before the 2030 deadline, said Mr Chin.
"So, there's lots of room for people to get involved in this space. I think the winners are those who can execute well, who can lead through what will be volatile, uncertain, complex environments," he said. "There will be pivots; there will be significant changes along the way," he said.
Read more: A simple way to cut carbon emissions: don't let polluters hide
But the opportunities to help transition the world away from fossil fuels and make it more sustainable are everywhere. "The biggest opportunity for Australia from an export perspective is Southeast Asia. And you know, the focus has been very much on China in the last decade-plus, but Southeast Asia is a $650 million-plus strong market," he said.
"Whether that's for electric vehicles to help with electrification, whether that's green hydrogen, whether that's carbon credits – that is an absolute avalanche of capital. And I think that is the next bubble. There will be an ESG bubble. Maybe it's in five years or seven years. But there's no stronger tailwind today than the climate change revolution, the green revolution that's here, which is great," said Mr Chin.